Precision farming techniques and robotics are a perfect match. This is why Agrointelli has partnered up with a number of companies, who have specialized in precision agriculture. Now, French Vantage Atlantique Méditerranée (AM) is joining the Robotti team, being the fourth representative from the Trimble group.


Vantage AM is a major player in precision agriculture in France. The company was founded in 2002, and since 2008, they have been the official Trimble distributor, which added advanced innovations in precision GPS technologies to their portfolio.
As already experts in precision farming, the natural step to move forward and present the agriculture of tomorrow was to include robotics in their portfolio.
"Agriculture is constantly evolving with the same objective of yield increases to ensure sufficient production. Different factors such as reduction of crop protection usage or labor shortages, lead farmers to change the way of thinking and working. Robotic solutions are an answer and will be part of the future," explains Renaud Tessier, product specialist from Vantage AM.
"Today, there are a lot of robotic players on the French market. They are specialized in one production type such as market gardening, wine making, or field crops. Most of the robots on the French market are designed for mechanical weeding in gardening. We see Robotti as a strong player, since it can do the tasks usually done with a tractor, like soil preparation, seeding or mechanical weeding. Robotti LR or 150D models can fit to many different kinds of farms, the capability to use the standard implements, also with PTO, it is a real advantage", Tessier adds.


Robotti in France
Robotti has already a good position in European agriculture with many user cases, especially in vegetables and herb production. With its modularity, usage of standard components and common implements for seeding, weeding or spraying it is definitely a universal agriculture robot.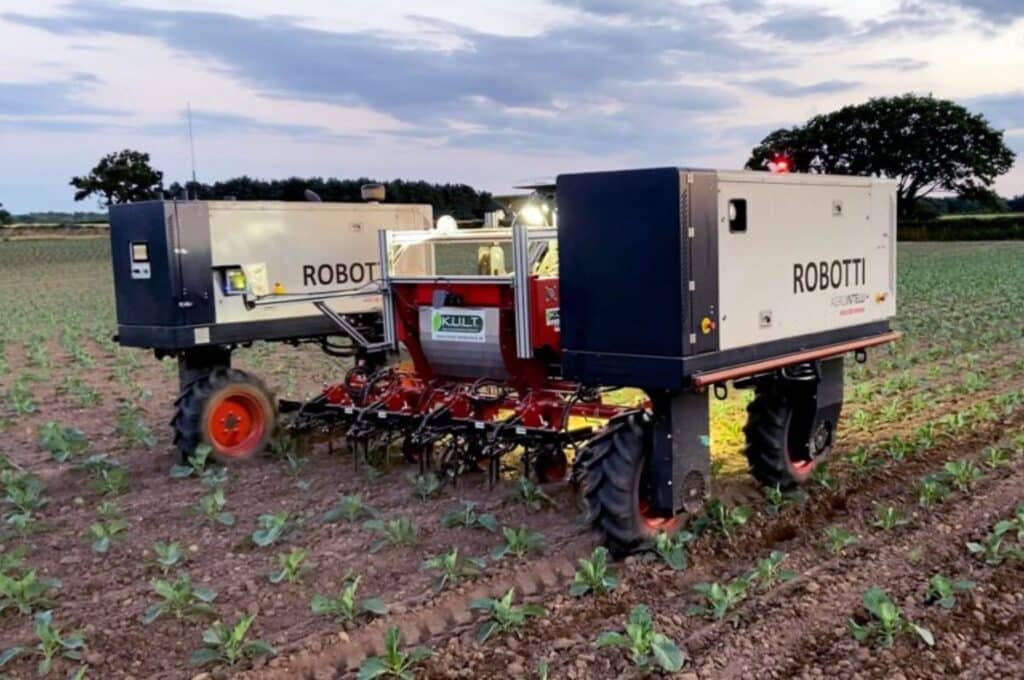 "France is an important market for us, and we are happy to welcome a strong precision farming player as Vantage AM in the Robotti family. Having a representative in France makes it possible to reach the potential customers in their proximity, showing Robotti working in real-life conditions. We look forward to seeing the first results of this collaboration," says Jakob Bebe, Agrointelli's Chief Commercial Officer.
Robotti will be present at the French exhibitions, such as upcoming Innov-Agri and SIMA this coming November. In addition, there will be many individual customer demonstrations organized at customer premises and demo fields of Vantage AM.