For many years, the automotive industry has used lighting to strengthen brand recognition. They know that design matters. But how do you produce lighting that is tailored to your vehicle?


ADVERTORIAL

TYRI has over 40 years of experience in the design and production of lighting. In recent years, the company has made many different design collaborations with some of the largest manufacturers in the world.
"The secret is the proximity to the customer and TYRI's clear focus on having everything in-house," says Christian Wadell, responsible for product and design development. "There are few assignments that are impossible for us. Our customers are very creative and have high expectations that we always aim to exceed. This means that we aim to create an organisation that will always go above and beyond for our customers, and we invest in having all the expertise in house.
"Bringing a bespoke lighting solution to a customer is always fun and challenging. When we have clear expectations of what the lighting will achieve and we are involved in the design work from the start, we can involve our experts at an early stage saving time and money in long run."


Early consultation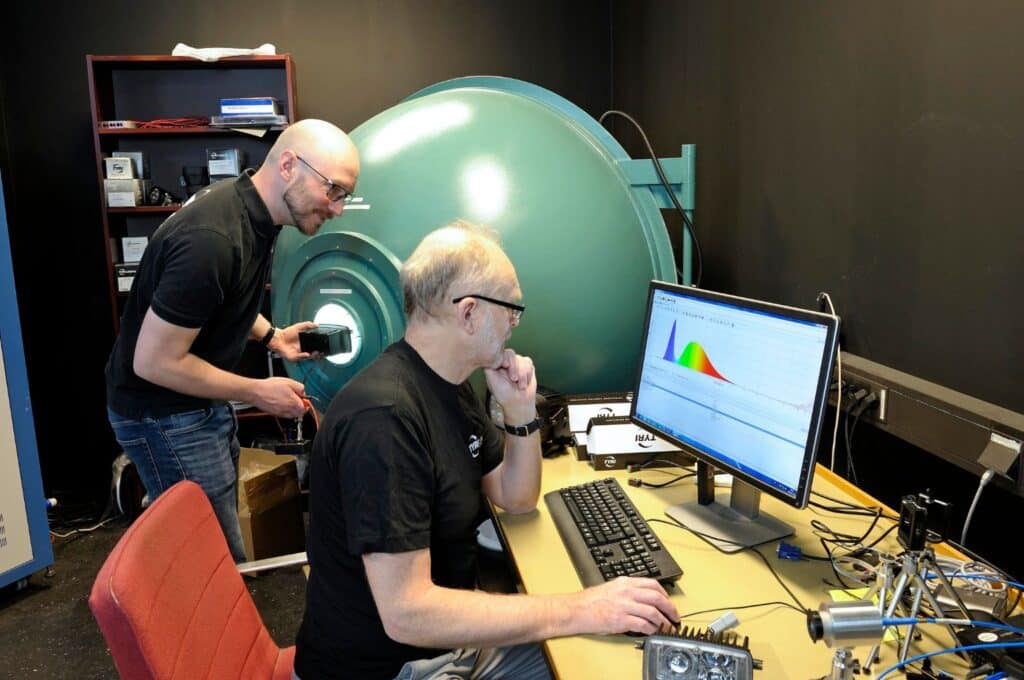 In 2020 TYRI worked with Massey Fergusson to produce quality headlights and work lights both in halogen and LED with an 'automotive style' look. To make this possible, TYRI was consulted early in the process at a start-up meeting in Beauvais, France, where Massey Ferguson's headquarters and design centres are located. During the process, frequent reconciliation meetings were held both on site in France, but also in Sweden and via virtual meetings.
"The close dialogue with industrial and CAD designers at Massey Ferguson was crucial to achieving the goals set out in this project," says Per-Arne Torstensson, senior optical Engineer at TYRI. "The desired design in combination with the technical conditions must be compatible for a successful project and then there must be a close dialogue between the various sub-projects. A simple example is that physically a certain amount of space is required for the lamp to produce a certain amount of light."


Optimal light distribution
A tractor usually has many lights, which often have different properties and different light distribution patterns. Despite different characteristics, the lamps must still work together to achieve optimal light distribution around the vehicle.
It is a complex task to make this work, and it is this knowledge that TYRI offers their customers, including Massey Ferguson. Effective lighting on a heavy vehicle is crucial for both safety and productivity.
TYRI's processes are designed to be streamlined and efficient to meet defined deadlines. The design team produces the exterior design and the technicians manage the conditions so that the light meets the desired requirements.


Simulation, testing and production
"Our team of 3D designers make simulations that show how the vehicle looks with the proposed lights and what light image you can expect," says Wadell. "Then comes testing and production where we build prototypes in our production facility and test them in our own test environments."
TYRI aims to provide exceptionally high customer service, showing proven results with the likes of John Deere Construction and Forestry, having been inducted in their supplier hall of fame in 2020 and achieving partner level excellence for six consecutive years from 2015 to 2020.