Martin Richenhagen received the Bavarian Order of Merit for special services to the State of Bavaria in Germany. The former Chairman, President and CEO of AGCO Corporation was honored for his commitment to the Fendt brand and the production site in Marktoberdorf, Bavaria.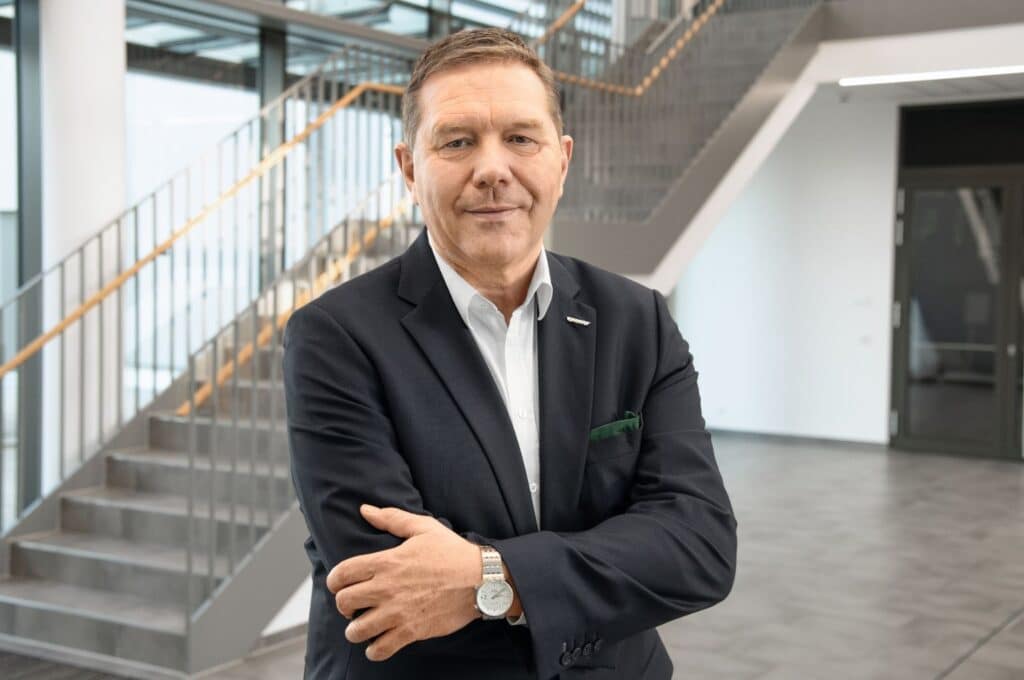 "We are delighted that Martin Richenhagen has received this special honor. The Bavarian Order of Merit recognizes Martin Richenhagen's many years of commitment as a visionary entrepreneurial personality and his special dedication to Fendt. He has played a key role in promoting the expansion of the German production sites in order to also drive the globalization of the Fendt brand with the increasing production capacities," says Christoph Gröblinghoff, Chairman of the Fendt Management Board. "The origin of our current success also goes back to the work of Martin Richenhagen. We would like to thank him sincerely for that."


Fendt global player
Under the leadership of Martin Richenhagen, Fendt evolved from a local tractor manufacturer into a globally active agricultural machinery manufacturer with a comprehensive product range from tractors, combine harvesters and forage harvesting technology to application technology. From 2004 to 2020, the AGCO Corporation invested a total of around 500 million US dollars in what are now five German sites. Additional developments are major investments in research and development and a doubling of the number of employees at Fendt. His entrepreneurial decisions set the course for the globalization of the Fendt brand. Important factors to this were, on the one hand, the tractor program from 70 to 517 hp, including tracked tractors with up to 646 hp output, the expansion of the full-line program, and the professional development of the Fendt sales network.

Bavarian Order of Merit
The Bavarian Order of Merit has been awarded since 1957 to individuals who have rendered outstanding services to the State of Bavaria or the Bavarian people. It symbolizes commitment and dedication of citizens in the State to the community. The award is presented by the Bavarian Minister President. Order recipients include businessmen and women, as well as people from the fields of science, politics, sports, the arts or volunteering. A special feature of the Bavarian Order of Merit is that the number of living recipients is limited to 2,000 persons.