With the 2022 Thai sugarcane harvest fast approaching, a new fleet of Case IH Austoft sugarcane harvesters is about to prove its worth. The new Austoft 9000 series, introduced to Thailand in August, will raise the quality and productivity of the mechanized sugarcane harvest, beginning this season.

In addition to a more powerful engine, the Austoft 9000 offers an intelligent hydraulic system and a greater working capacity with a lower operating cost.
According to Dithapan Hurakit, Case IH South East Asia Technical Support, the prolonged dry season will see the harvest finish earlier than usual, while reduced production will increase the sugarcane price. Combined with continued labor shortages due to the COVID-19 pandemic, sugar producers in Thailand will benefit from new harvesting equipment more than ever before.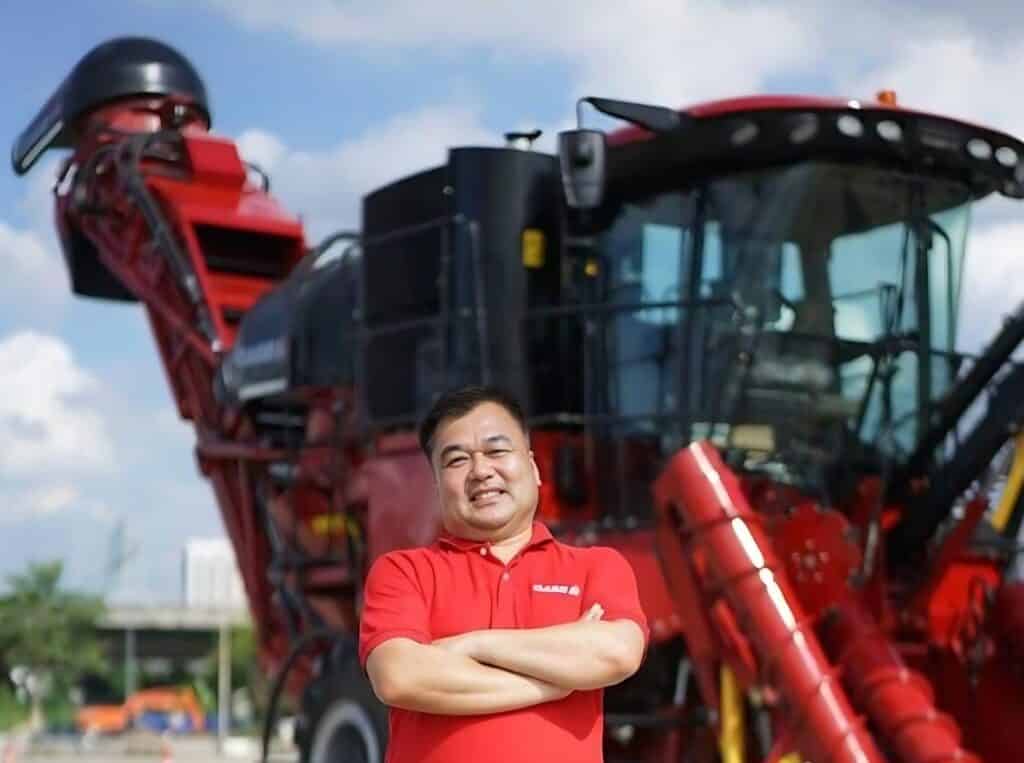 "Farmers and mills will want to extract whatever they can from this year's crop," Mr Dithapan said. "They need to overcome lower crop yield and post-harvest losses, while managing farm labor, fuel and transportation as efficiently as possible, in order to maximise their profits in what has been a challenging season. One of the features on the Austoft 9000 is the feed rate control that can automatically adjust harvesting functions based on operating conditions, optimising fuel consumption and preventing crop choking," Mr Dithapan added.
The new models enhance serviceability and deliver improved reliability to minimise downtime at critical times of the season. Inside the cab, operators will experience an ergonomic design, more intuitive layout of commands and optimal visibility.
"These features all add up to more productivity—when the pressure is on, you can make the most of every hour." Austoft 9000 series sugarcane harvesters feature modern technology, such as AFS (Advanced Farming Systems) autoguidance and a new telematics system providing 4G connectivity on the machine.
The Austoft 9000 is the first in the Case IH range to offer this feature, allowing operators to connect the harvester to the AFS Connect telematics portal, which offers tools for fleet monitoring, agronomic management and data management—all designed to improve productivity and accuracy. "Customers will connect to the AFS Connect telemetry portal through a platform for integrated business management. This will help them with real time decision making in a simple and intuitive environment," Mr Dithapan said. The new 420hp engine and redesigned hydraulics system can provide upwards of five percent higher harvesting capacity, 10% lower fuel consumption and a 50% longer engine life.