AGCO Corporation will exhibit equipment from across its brand lines, including a special celebration of Massey Ferguson's 175th anniversary with a unique showcase of tractors from across the brand's storied history at the Farm Progress Show (FPS) in Boone, Iowa, USA on August 30 – September 1.
2022 is Massey Ferguson's 175th anniversary and the brand will celebrate this milestone achievement with a special vintage showcase featuring museum-quality tractors from across the area. Balancing the impressive heritage display will be many of today's Massey Ferguson machines and implements, including a full display of the brand's new S Series tractors, a first-time opportunity for FPS attendees. The tractor lineup includes the 8S, 7S, 6S, and 5S series and MF combines.
"We're excited to celebrate Massey Ferguson's 175 years with the farmers – as well as many of the tractors – that made them possible," said Darren Parker, vice president of Massey Ferguson, North America. "This heritage display alongside our newest solutions shows Massey Ferguson's constant evolution over the decades."


Fendt displays innovative equipment
AGCO's Fendt brand will exhibit an array of its innovative and farmer-focused equipment at this year's Farm Progress Show and unveil an updated version of one of its most popular tractors. Many of Fendt's latest products will be featured in the AGCO booth, including the Fendt Rogator 900 Series applicator, the Fendt Momentum planter, the Fendt IDEAL 10T combine, and FendtONE equipped tractors. Attendees will enjoy a hands-on opportunity with a Fendt Rogator 900 Series applicator in the Ride 'n' Drive area.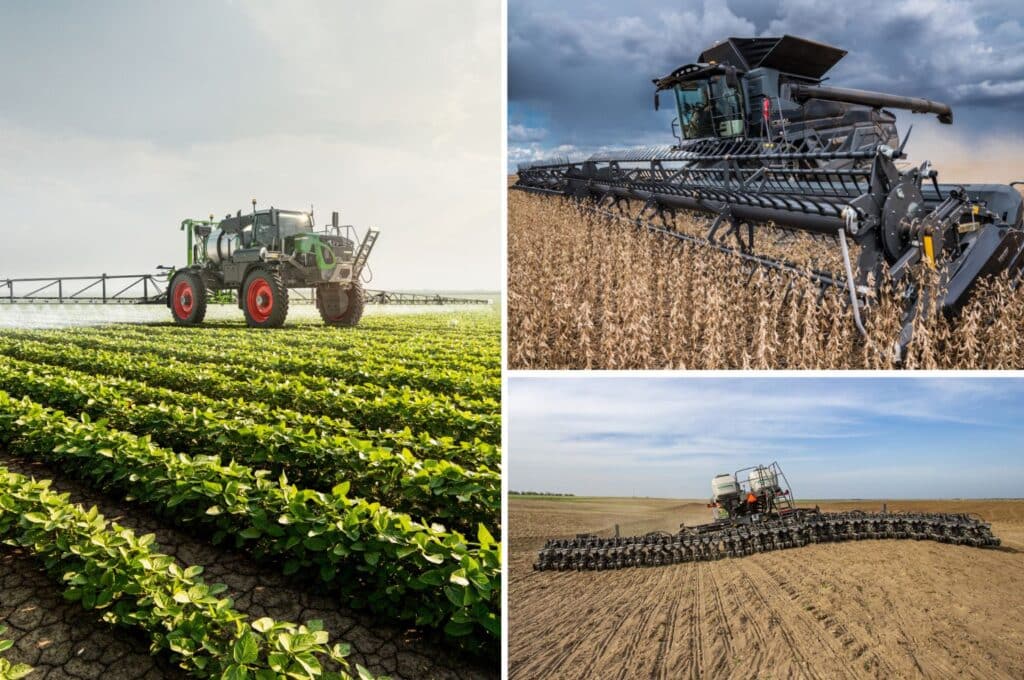 "Hesston by Massey Ferguson" marks 75th anniversary
Hesston by Massey Ferguson displays new equipment for hay producers. The new WR Series windrower provides closed-center hydraulics for greater power or fuel economy, updated electronics with single or dual "Datatronic 5" monitors, and new shielding for better airflow.
The 2200 Series large square baler also includes updated electronics with Massey Ferguson Connect telemetry, along with a five-bar pickup for higher capacity and poly wrappers for longer life. The TD X Series tedder is new to North America and offers heavy-duty frames, tines, and drivelines to handle tough silage crops.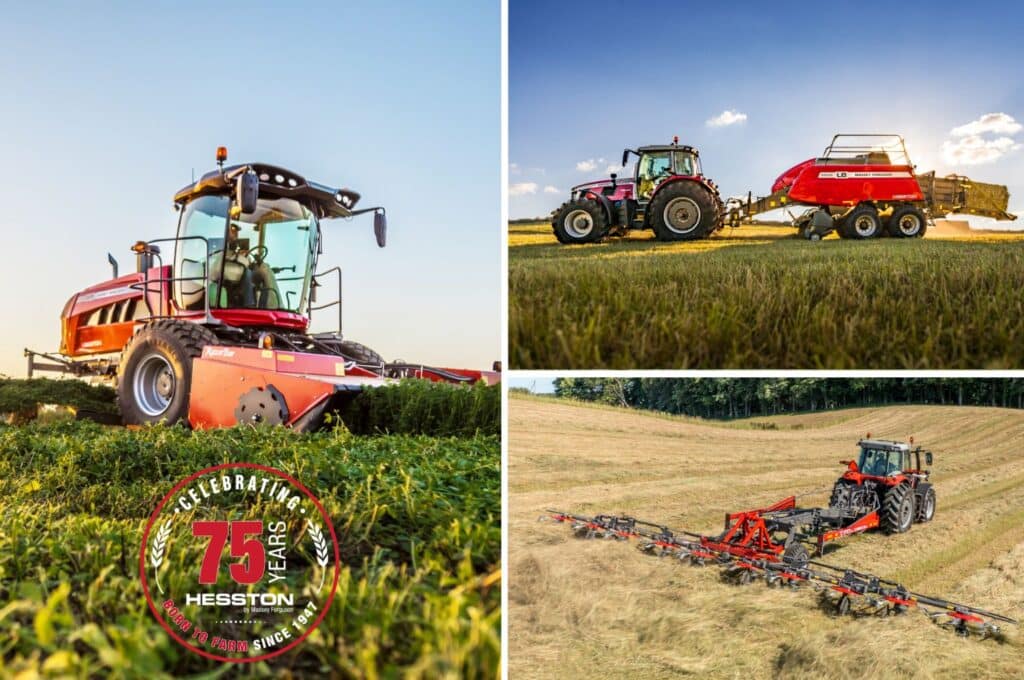 One century Gleaner in 2023
AGCO's Gleaner brand is preparing for its own milestone anniversary, as the 2023 model year marks 100 years of a simple and efficient harvest experience. Gleaner will have a commemorative display in the booth along with its lineup of innovative harvesting equipment for 2023 in anticipation of next year's anniversary.


Precision Ag Solutions from Fuse
Precision ag drives efficiencies across entire farming operations and AGCO's Fuse technology will be on display throughout the booth and in the Fuse tent, which will be available between the Fendt and Massey Ferguson exhibits. Of particular interest will be Geo-Bird, a new and free operation planning tool for creating and optimizing waylines. Fuse's precision ag experts will be on hand to help farmers manage their data across brands and accomplish more with less – a critical advantage to mixed-fleet operations as input costs increase.