The general business climate index for the agricultural machinery industry in Europe has risen slightly for the first time since its sharp decline in the course of the Russian war against Ukraine. In particular, expectations for the coming six months have improved again, according to CEMA, the European Agricultural Machinery Association.


Price increases and bottlenecks on the supplier side continue to challenge the industry, but seem to ease further. Meanwhile "only" 35% of the companies are planning a temporarily production stop due to shortages in the coming four weeks.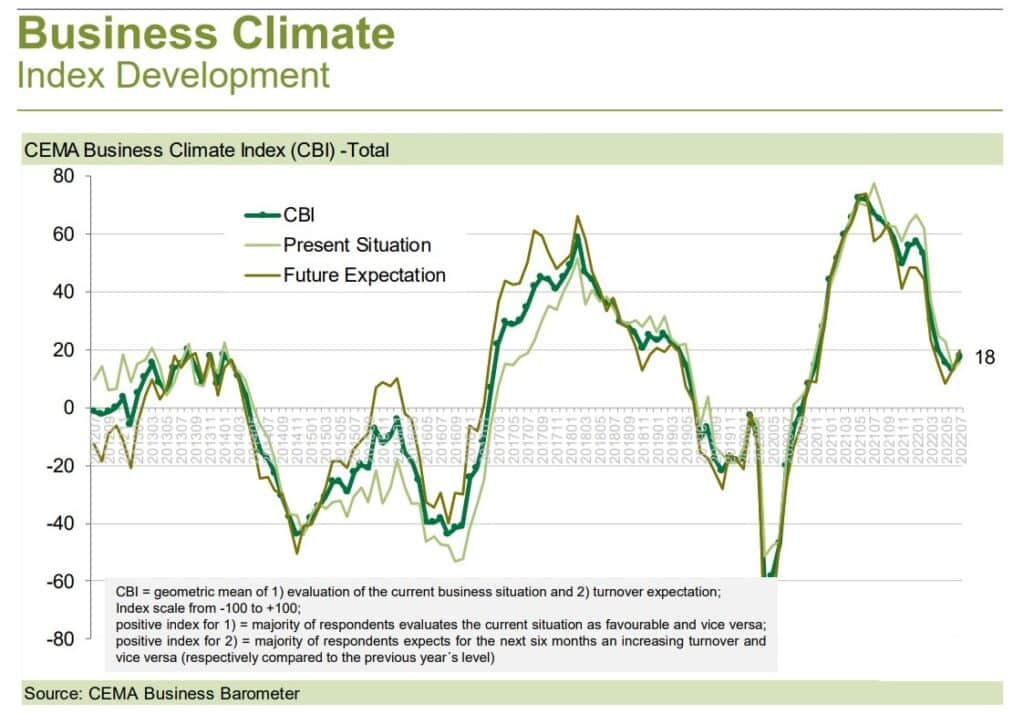 In addition, the market side as a whole appears still solid from the manufacturers' perspective. The regional breakdown continues to show for each single European market (except for Eastern Europe) a majority of survey participants expecting turnover increases in the next six months, with the large markets France and Germany at the top of the country ranking. According to the survey, moreover, current dealer stocks of both new and used machinery remain very low across Europe and may even have fallen below optimal levels in most markets.