Deutz-Fahr reveals the new 6C tractor series. It is available in 3 horsepower models and with 3 different transmissions (PowerShift, RVShift and TTV). Many options offer customers the possibility to configure the models according to their single needs.

The new 6C Series are equipped with 4 cylinder Deutz Stage V engines, allowing productive work in any possible condition. The three models are ranging from 120 hp on the 6115 C and up to 136 hp on the 6135 C. For additional performance during PTO work and during transport application all models are featured with an engine boost, generating up to 7 hp more, allowing the 6135 C to reach a max power of 143 hp.


New RVshift transmission
The new 6C Series offers a choice of 3 different transmission variants: Powershift, RVshift and TTV. The 3 stage powershift transmission with 5 gears and up to 4 ranges is the base and fulfils all basic needs. It includes as the RVShift and the TTV transmission also the adjustable PowerShuttle which ensures smooth and precise manoeuvres.
The brand new RVshift transmission is based on a full Powershift concept and offers 20 forward and 16 reverse speeds with an Automatic Powershift function (APS). Optional Supercreeper provides speeds less than 100m/h. The RVShift transmission allows the 6C to accelerate up to 50 kph quickly and efficiently (at economic engine revs) which is a unique feature in this segment. 40 kph can be maintained at less than 1650 rpm to guarantee minimum fuel consumption. Thanks to its transmission layout it allows a fast and uninterrupted shifting, with a function to "jump gears" for even faster acceleration. A quick change between the field and road speeds is possible via a simple push of a button in the armrest. Furthermore the joystick of the RVShift models has been reduced to the essentials, for a pure driving experience.
The new TTV transmission offers a speed range from 0,02 to 50 kph. With different driving modes the tractor always works in the best possible setting. Stability and safety are ensured with the TTV transmission PowerZero 'hold' function which, together with the hydraulic park brake (HPB) and the 4-wheel braking is ensuring high safety under any conditions.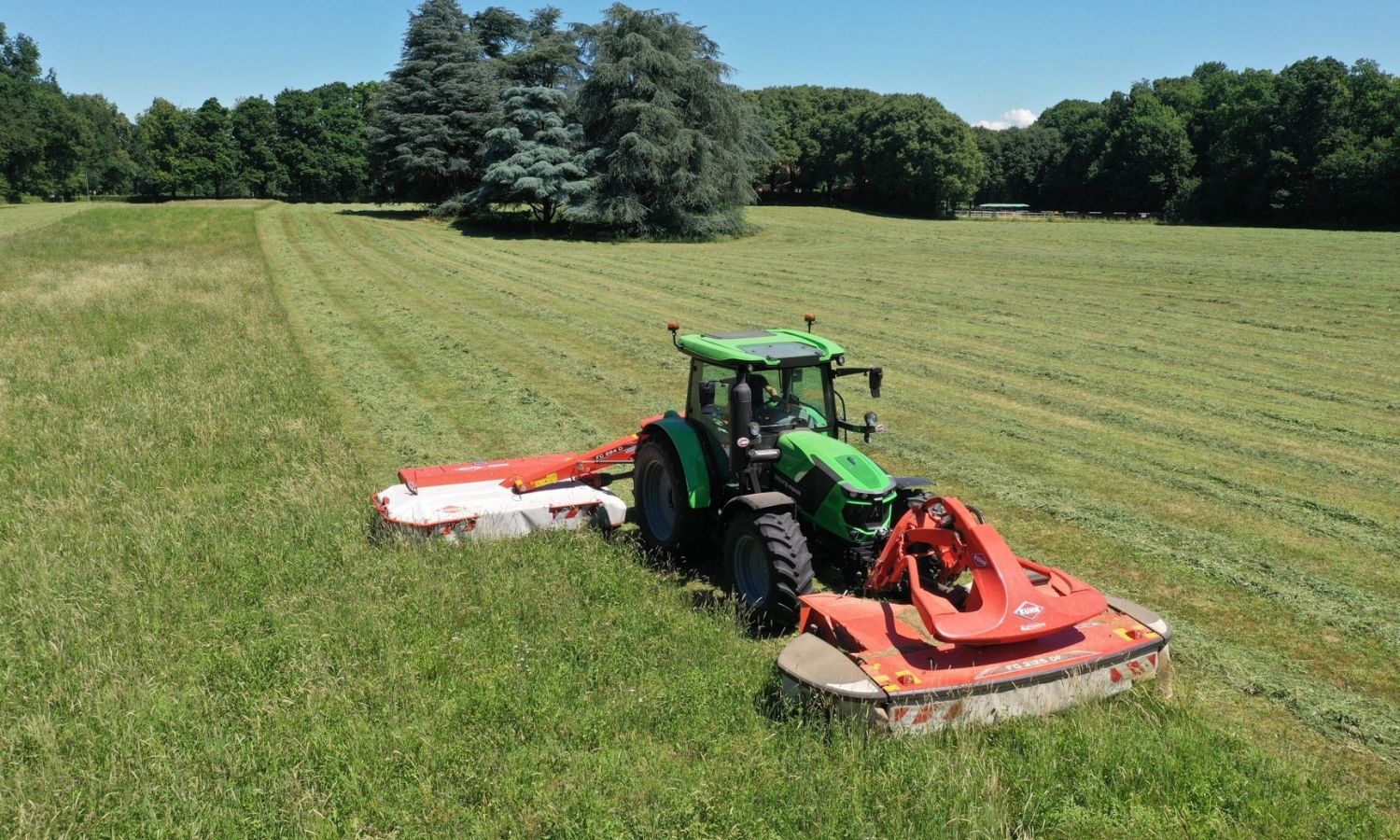 Hydraulic and PTO Performance
The new 6C series offers hydraulic configurations to suit all applications. Configurations are available with both mechanical and electrohydraulic spool valves, with up to 120l/min LS hydraulic flow all implement requirements are covered. Various auxiliary hydraulic configurations are available with up to 5 independent hydraulic valves, with optional 'power beyond' and an independent control valve for the front lift.
With the versatility of 6C range comes a lifting capacity for the front and rear to suit all applications. Front lift capacity of 3000 kg can also be equipped with a 1000 rpm front PTO. The rear lift offers up to 7000 kg lifting capacity and, up to 4 PTO speeds, with groundspeed PTO available as an option via an independent shaft.
The new 6C series is available with a full front-loader ready kit ex-factory. Fully integrated, the customer can choose to control it either with a mechanic or an electronic joystick on the armrest. By choosing the latter, additional comfort and even further functionalities, like direction change on the joystick, are offered.


New "Topvision" cab
The new TopVision cab guarantees all-round visibility thanks to the 4-pillar concept. The high visibility roof has been designed with loader work in mind. A comfortable and ergonomic working environment is assured by the cabin suspension in combination with the front axle suspension and the premium seats as well as the available cool box. And, together with up to 16 LED work lights and the LED driving lights the 6C can achieve its best working results at night and in poor visibility
The new 6C series is also farming 4.0 ready. The iMonitor allows the driver to manage all functions of the machine with ISOBUS and advanced Smart Farming Solutions with built in telemetry systems.
The fully integrated performance steering option provides quick steer for reduced steering wheel turns on the headlands or while working with the front loader.


Additional options
The 6C series not only is suitable in grassland and arable applications, but is also designed with transport duties in mind. Optional pneumatic or hydraulic trailer braking systems, coupled with the hydraulic engine brake (HEB) can be added; a feature that activates the E-Visco fan for an increase in braking energy absorption and can adjust, on models with RVShift or TTV transmission, even the intensity of deceleration – which is unique on the market.
With numerous wheel and tyre options coupled with a ground clearance of up to 505 mm, soil and crop protection can be easily managed across the entire 6C range.