Väderstad, major global specialist producer of tillage, seeding and planting machinery, announces expansion of its U.S. footprint with a new state of the art multi-functional facility at its U.S. headquarters in Wahpeton, ND.
In May of 2021, Väderstad AB from Sweden acquired 100 percent of the AGCO-AMITY JV LLC (AAJV), forming Vaderstad Inc., the newest addition to the Väderstad global group of companies. Based out of Wahpeton, North Dakota, Vaderstad Inc. has begun fully integrating the Wil-Rich, Wishek and Concord product lines it manufactures into the diverse seeding, tillage and planting product lines offered by Väderstad.
Integrating the heritage and strong reputation of the Wil-Rich, Wishek and Concord brands into the Väderstad Group allows Väderstad to continue expanding by gaining access to distribution outlets in the United States, an opportunity to join the manufacturing industry in the U.S. as well as benefit from the knowledge and dedication of the 120 employees, 325,000 sq. ft. manufacturing facility, parts warehouse, and research and development facility in Wahpeton, ND.
The new facility will be located beside the existing manufacturing facility and parts warehouse in Wahpeton, ND. The mixed-use space will have approximately 44,000 square feet, containing office space for up to 80 employees with a full-service cafeteria. The new facility will also include two dedicated training classrooms, a media theatre, and an 11,000 square foot exhibition hall to host dealer staff and technician training, customer clinics, and public events.
"We are ecstatic to share this exciting news with our employees, dealers, customers, and Wahpeton and Breckenridge's surrounding communities. As we embark on our journey to expand our footprint in the US market, we continue to look for ways to provide significant value to our brand, our dealers, and our growers. At Vaderstad, we strongly believe in investing in our people and local communities. This new facility will create a world-class work environment for our current and future employees", says Jason Strobbe, Managing Director of Vaderstad Inc.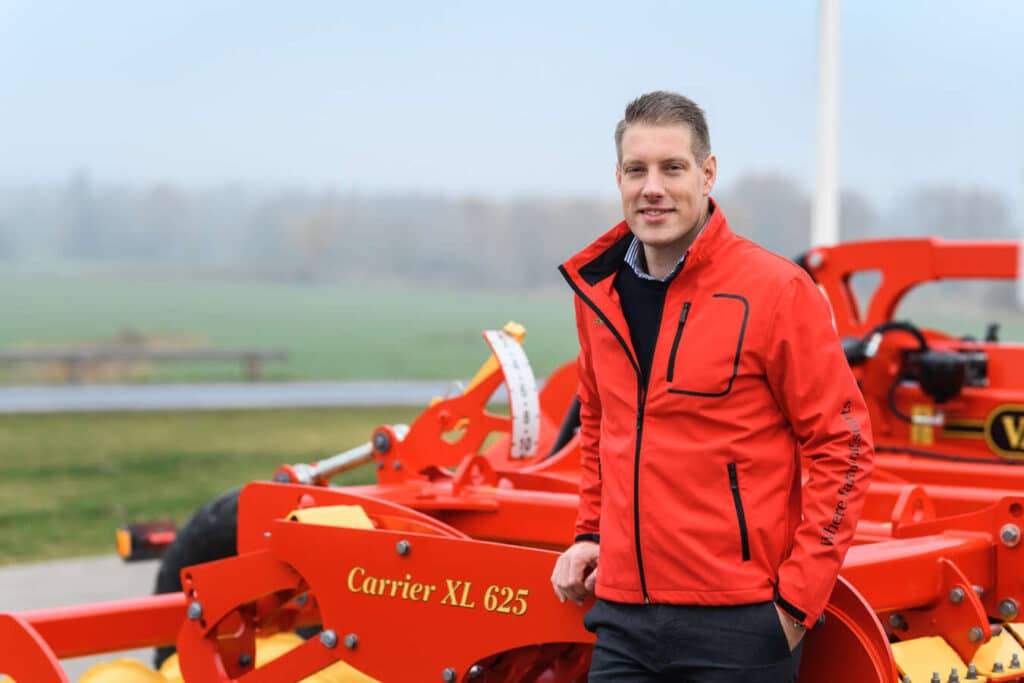 "2022 marks the 60th anniversary of Väderstad, and as we continue to grow our vision remains the same: to be the world's leading partner for an outstanding emergence. This expansion is a strong signal of intent for us on the US market, we are here to stay, and we are here to grow. We always strive to improve productivity and sustainability for farmers, we have a strong history of providing innovative, high-quality products coupled with market leading service and support. Our plan for the future, and for the US market, is no different. As an employer we have a clear ambition that Väderstad should be a great place to work, and we always strive to promote health and wellbeing of the communities in which we operate", says Henrik Gilstring, CEO of Väderstad.
"In a high-tech society with increasing focus on performance, Vaderstad continues to be curious and seek ways to simplify work and improve results for farmers all over the world. Achieving this vision includes developing the business by developing our people. Investing in these strategies is key to the growth plan. When a customer is proud to own a Väderstad machine, we can also be proud of what we have built together."