The new version of Farming Simulator, the world's most popular farming game with more than 25 million gamers worldwide, will feature Vredestein tyres for the first time.
The initiative is part of Apollo Tyres' strategy to raise awareness of its full range of premium Vredestein agricultural products among millions of current and aspiring farmers and supplier businesses.
Apollo Tyres worked closely with the game's developer, GIANTS Software, to ensure the featured Vredestein tyres – for tractors, trailers, implements, loaders and harvest machinery – were all rendered in Farming Simulator 22 with the highest possible accuracy. This involved sharing large volumes of 2D and 3D data that showed the unique physical characteristics of each product.
Vredestein's agricultural tyres are engineered around the Traxion concept, which is renowned for its curved, non-parallel cleat design, that facilitates 'self-cleaning' and maximises soil preservation, while also optimizing driver comfort and tyre lifespan.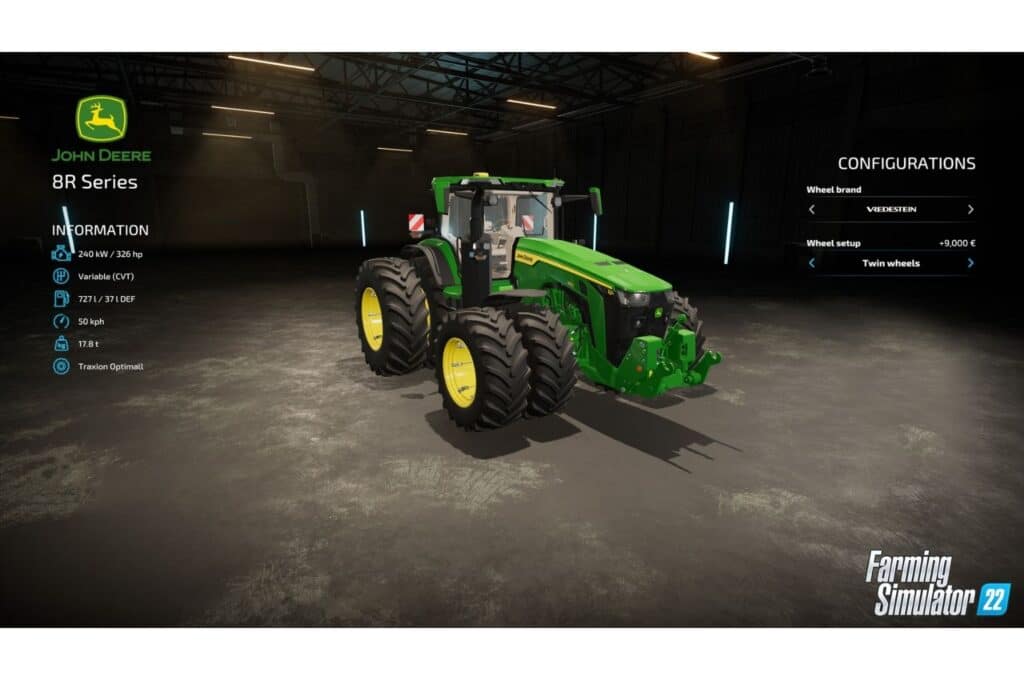 "This collaboration with GIANTS Software is a great way to engage with the global online gaming community, including many younger people who might not already be aware of the Vredestein brand", says Robbert Holtkamp, Marketing Communications OHT Europe. "Simulation is becoming increasingly important to Apollo Tyres, helping us design and test new Vredestein products and bring them to market more rapidly. It's exciting to know that through Farming Simulator 22 we can now explore new digital environments, helping millions of gaming farmers and contractors optimise their yield in the most efficient and fun way."