Agrointelli and geo-konzept announce their partnership which will extend the accessibility of robotic technology in Germany.
They are together ready to start an exciting robotics journey where Agrointelli's field robot Robotti, will be from now on available to German customers with full support and service. The official contract has been signed in geo-konzept's headquarters in Adelschlag Bavaria, by the companies' CEOs Lars Torbensen and Thomas Muhr.
About geo-konzept
geo-konzept belongs to market leaders in precision agriculture, where the main focus is on GPS-based steering systems, RTK-correction signals and sensor technology. The company offers solutions such as parallel guidance, steering assistance, laser-based 2D and 3D survey systems, mobile GIS solutions and more. geo-konzept's customers are agricultural holdings, service providers, agricultural machine dealers, blast companies, municipalities and universities. The company supports its customers with modern technology, extensive know-how and long-lasting experience in finding solutions for their businesses. Now, Robotti is one of those solutions.
"geo-konzept is the trusted partner for almost 30 years in the DACH area, when it comes to precision farming technology. Autonomous farming machinery is ready to provide our most demanding professional customers with significant advantages in terms of efficiency and quality. As a company with vast expertise in technology, related field services and in our customer's daily challenges, we're enthusiastic about the cooperation with Agrointelli", says Thomas Muhr, CEO of geo-konzept.
German market development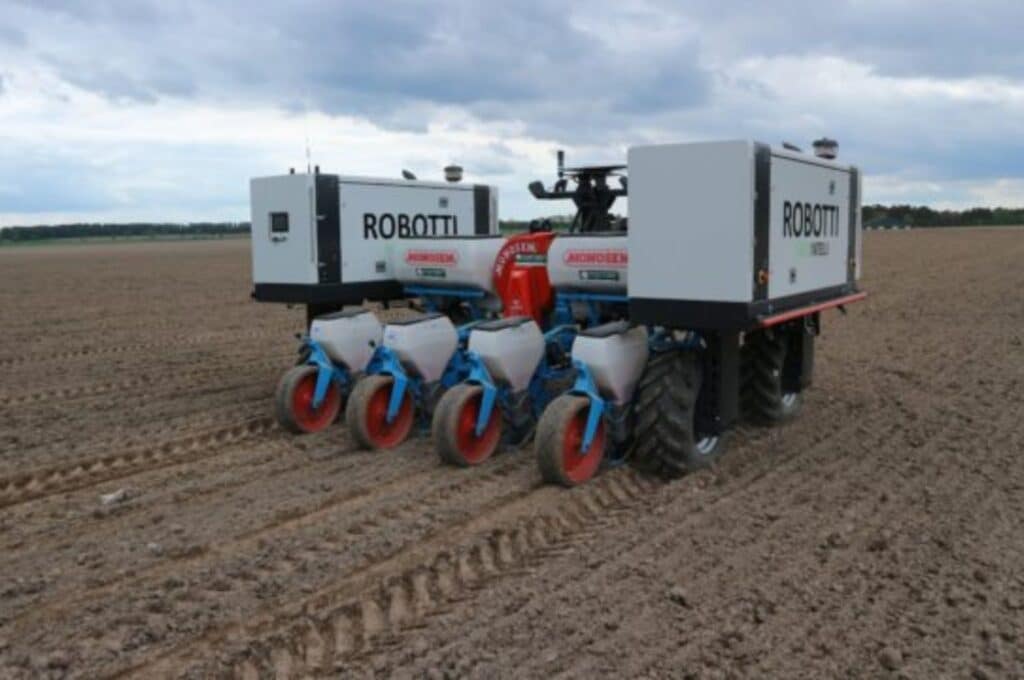 In 2021, Agrointelli expanded its activities in Germany with establishment of an office and demonstration field in southwest part of the country, in Baden-Württemberg state.
"Our division is placed in a strategic position, making it much easier to support Robotti's distributors and activities around Europe", says Anna Sprinzl, Agrointelli's Sales Manager in Germany. "Having a German distributor, strengthens Robotti's accessibility and credibility to the customers. We're really happy to have geo-konzept onboard and look very much forward to our cooperation."
geo-konzept is well-known in the industry and covers the entire German market with its activities. By entering into a partnership with Agrointelli, the company will bring the newest field robotic technology to its existing customers. In order to show the advantages and all possibilities of Robotti in agriculture, research and horticulture, a DEMO robot will be available at geo-konzept.