Harvesting asparagus is hand labour by tradition. Hard work under poor circumstances. But there's a solution. Dutch based company Cerescon developed the mechanical self-propelled "Sparter" harvesting machine. It replaces by around 25 pickers. Positive by effect: higher yield and better quality asparagus.
The Sparter is one of a kind and gives growers various benefits. Firstly, asparagus are of a better quality, due to a patented underground detection system. This means that the asparagus is harvested before emerging from the soil, avoiding violet discoloration and reducing the number of open heads. With subsurface detection, the harvesting frequency can be reduced to 1x/3 days, thus tripling the harvesting capacity compared to a system with detection upon surfacing.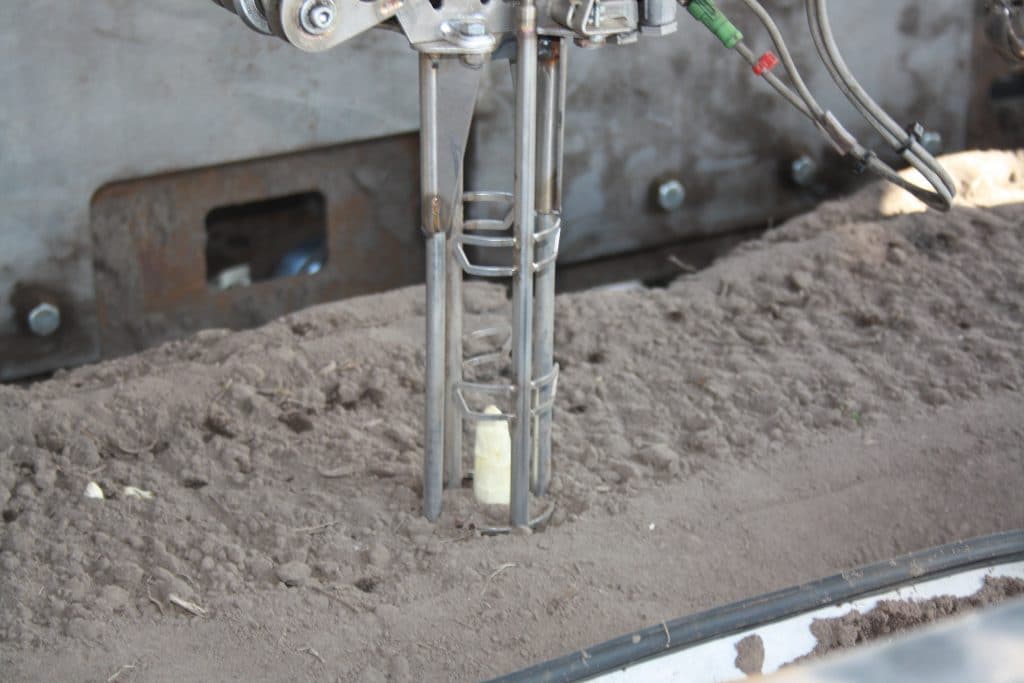 Yield is higher thanks to fewer losses on account of underground detection. This lessens the chance of underground damage compared to hand-picking. The asparagus harvester restores the sand bed after picking, thus reducing the percentage of bent spears.
Underground detection does not require a light source, which means the cultivator can work day and night, as required. This means machine capacity can be increased yet further.
Lead model is the 1-row self-propelling Sparter. Main benefit of this machine is increase in capacity. Yet this much depends on asparagus variety, weather conditions and harvesting frequency. Capacity of the machine is approximately 0.3 hectare per hour. During the asparagus season, the 1-row Sparter can cover around 30 ha with a harvesting frequency of once every 2.5 days and 16 hours a day harvesting. This is the equivalent of 25 hand pickers. Speed control allows for optimum use of 2 harvesting robot per row. Road transport is easy by using a trailer.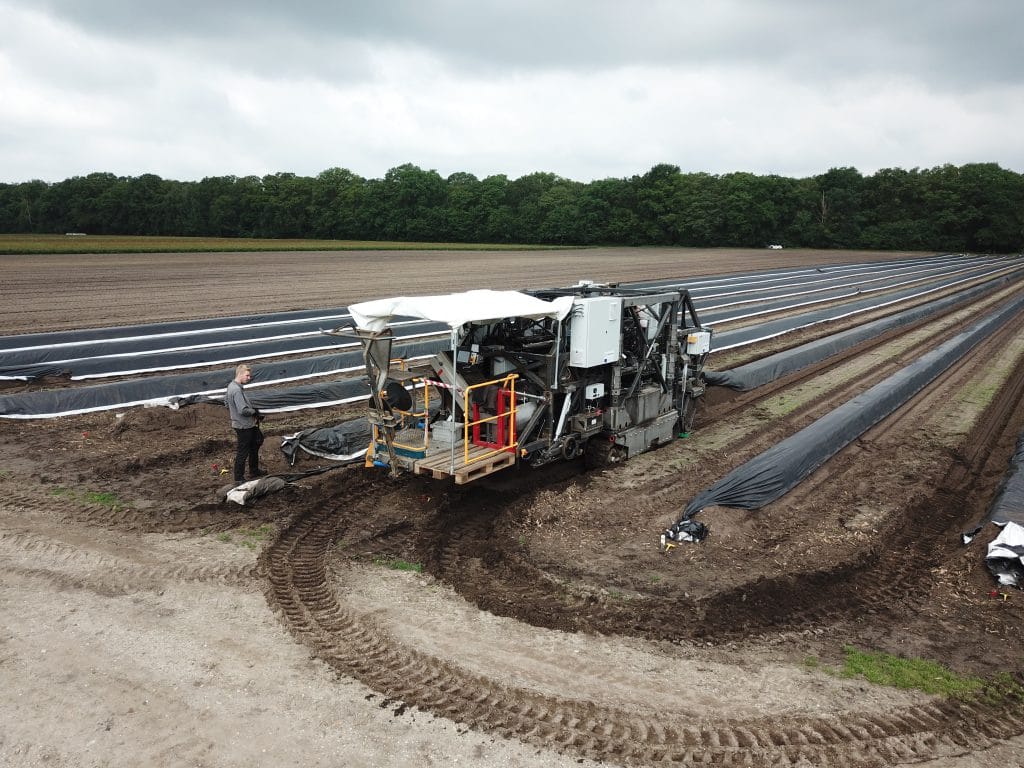 Caterpillar tracks reduce soil compaction and provide extra stability. It can be operated by 1 person. The Sparter can be adapted for use with mini-tunnels. It demands a number of requirements on the part of sand beds.
Because situations may vary from grower to grower, investment payback times can differ. On average, the costs of harvesting by machine can halve those of hand-picking.