Aiming to accelerate local development to expand its presence in the agricultural market, Kubota established a new research and development center in Crépy-en-Valois, France, as part of its efforts to globalize its research and development organization. Kubota will accelerate local development of agricultural tractors with the aim of increasing its presence in both the European and global agricultural markets.
As its business becomes increasingly global, Kubota is working to strengthen its core technology research and development in Japan while enhancing its technological capabilities and developing products to meet local needs in overseas markets.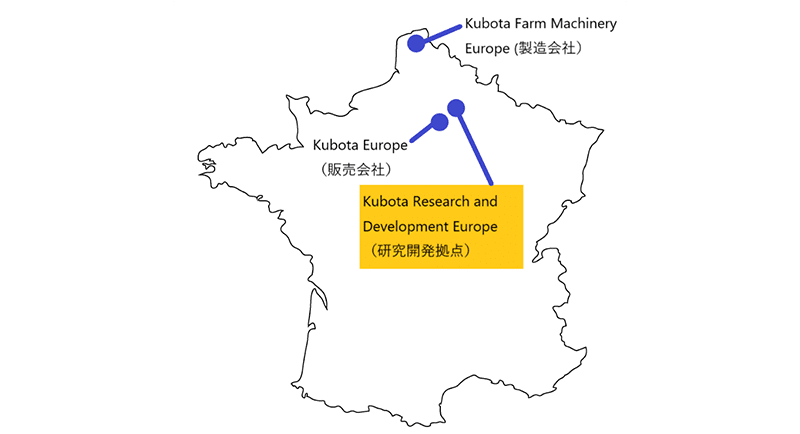 In recent years, Kubota has focused on expanding business in the agricultural market. In particular, Europe is the world's largest market for agricultural tractors in the 120 to 180 horsepower range and represents the most important region for Kubota's agricultural tractor business. Kubota produces the M7 series of tractors in the above class at its production facility in France and is working to further expand its presence in this key market.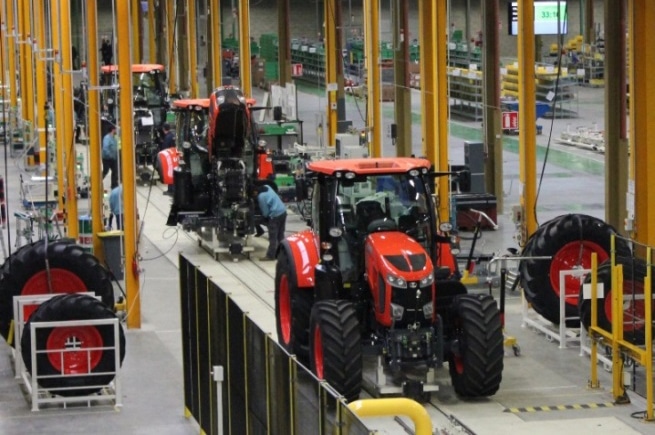 With the establishment of a research and development center in a location close to the market in Europe, Kubota is now ready to swiftly develop and market products that meet local needs. Going forward, Kubota will coordinate with its research and development centers in Japan to expand its business in the agricultural market, both in Europe and globally.