New Holland has reached beyond its core farming audience, to show the wider world what the farm equipment manufacturer is doing in terms of innovation and technology.  The company was present at the Consumer Electronics Show 2023 (CES) in Las Vegas, USA, together with Touchcast and Microsoft.

At the CES event, New Holland showed a powerful simulation of a commercial customer experience in the metaverse, featuring its T4 Electric Power tractor prototype, complete with autonomous features. Visitors at the event were able to see the tractor thanks to Touchcast, a leader in creating immersive experiences in the metaverse, with technology powered by the Microsoft Cloud.
The Touchcast platform lets vehicle manufacturers re-imagine the customer journey by creating a photo-realistic digital twin of their showroom and displaying their vehicles in real-time 3D. Potential customers can then browse, customize and purchase their desired vehicle inside the interactive virtual showroom directly from their browser, with no VR headset or specialized software required. Consumers could interact with a real adviser, ask questions, explore new features, take a virtual test drive, buy their vehicle and return anytime for post-sales support.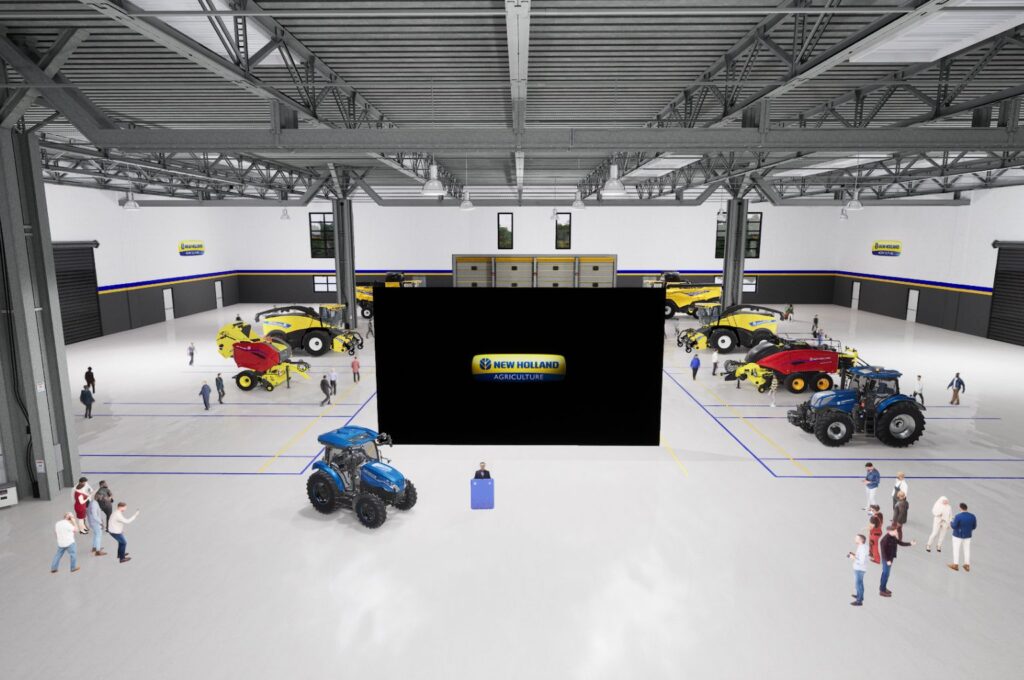 New Holland, Touchcast and Microsoft ran live demos at the show, featuring a large LED wall that created a simulation of this metaverse experience and connecting consumers with the brands featured.
Carlo Lambro, Brand President New Holland Agriculture said, "We're thrilled to be part of such an innovative project at CES 2023 and we are proud to have partnered with Microsoft and Touchcast, companies that share our forward-thinking approach. Thanks to their technology we will be able to explore and enable metaverse commercial options, granting direct access to our products to customers all over the world. It's a new way of experiencing the personal touch of a human dealer without having to physically travel to a showroom and it opens endless possibilities for us and for the farmers. We are at CES to represent the farming industry and show how important innovation and technology is in our sector."


The T4 Electric Power tractor
The focus at CES was on New Holland's electric prototype tractor, presented at CNH Industrial Tech Day at the beginning of December 2022.
The company has a tradition of developing alternative fuel tractors to reduce agriculture's environmental impact and is already producing its larger T6.180 Methane Power, which is gas-fueled using a modified diesel engine. But for smaller, lighter work a different solution is required, hence the development of the T4 Electric Power, the industry's first all-electric light utility tractor, with autonomous features to further help farmers work more efficiently.
The tractor has been developed between CNH Industrial engineers in the USA and Italy and strategic partner Monarch Tractor, an electrified ag innovator based in California, USA. It is designed to find a place on all types and sizes of farm, and it was created with important key features in mind: runtime of the battery and performance, while maintaining a sustainable approach that would reduce the machine's emissions, noise levels and its overall environmental impact.
Watch a demo video of the metaverse experience that visitors have seen live at CES in Las Vegas.