The Fendt 728 Vario has been elected "Tractor of the Year 2023". Winning awards in other categories went to McCormick, New Holland and JCB. The awarding ceremony took place during the EIMA international trade show in Bologna, Italy. Tire manufacturer BKT has been main sponsor of the event the third year in a row and will be it until 2024.


In the course of a year, 25 jury members, journalists who are experts in agricultural mechanization and represent the same number of specialized magazines throughout the European continent, have been committed to study, observe and put to trial the most innovative and most performing tractors of the market. This time, they have voted the 2023 winners for the following four competing categories:




In June, the jury gathered for the presentation of the candidates, and in September for the field trials of the novelties, selecting this way the finalists. Definitely not an easy task considering the extraordinarily high level of competition, with the bar of technology and innovation being raised year after year and where the major global manufacturers compete among each other.
Tractor of the Year (TOTY) is actually the "place" the future of agricultural mechanization is experienced and celebrated, where tractors and their equipment are at the center. An initiative sustained by BKT since from the beginning.
"We cannot but being proud of supporting this award directed towards the future of agriculture", comments Lucia Salmaso, CEO of BKT Europe. "Innovation, technology, and the stimulus of doing always more and better with a sustainable viewpoint are actually true motors that drive BKT, pushing us to produce tires of always improved features that are perfect for every situation.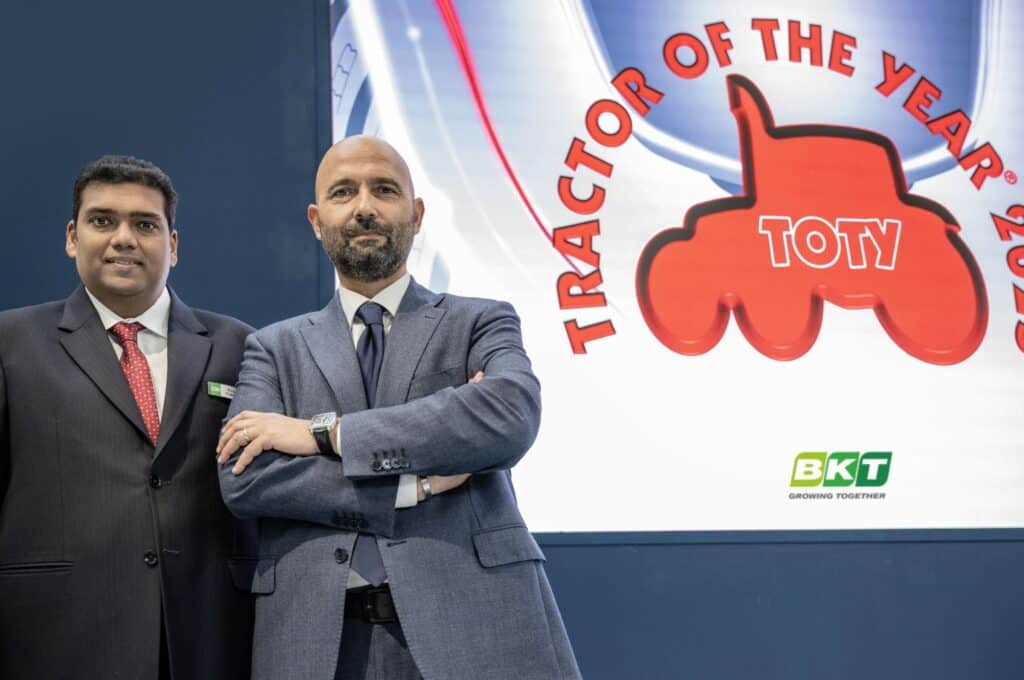 It amazes me every year when I see the unbelievable solutions developed in terms of technology and for the manufacturers' in-depth studies.
My heartfelt congratulations to Fendt, McCormick, New Holland and JCB, who have demonstrated that they are a model of growth for our entire sector, reminding us of the importance of looking at the future full of passion and enthusiasm."
"We are very satisfied that also this year the challenge for the 4 TotY awards has been very intense", confirms Fabio Zammaretti, President of Tractor of the Year. "On the whole, the jury has assessed 16 tractors of 13 different brands, some of which debuting in the contest.
The assessment path started in June this year with the launch event 'Let the Challenge Begin'. During the event, manufacturers presented the competing tractors. Later, for the entire month of September, the jury has been able to test the tractors in the fields. Today's awarding ceremony is hence the last stage of a year-long path. My congrats to the winners of the four TotY 2023 awards."