Tire brand BKT becomes Title Sponsor of the United Rugby Championship (URC) until 2025 in the northern hemisphere of the world, and alongside Vodacom, the league's Title Partner in South Africa. The league will be known as the 'BKT United Rugby Championship'. The news follows on from the league's recent announcement that the 2021/22 season had smashed its broadcast records in reaching an audience of 34.6 million.


The United Rugby Championship is the most diverse club rugby tournament in the world. Sixteen teams from across Ireland, Italy, Scotland, South Africa and Wales compete annually to take part in the URC Play-Offs and earn a place in the Grand Final where the champion team is crowned. The top eight ranked teams from the URC qualify for the following season's Heineken Champions Cup while over 300 players from the league represent their countries in international rugby competition.
This agreement allows BKT to approach a huge fan base, that is today 38.2 million people globally. Many of them – more than 4 million URC followers – are living in rural areas and working daily in BKT's key industries of agriculture, industry and construction. They enjoy watching URC matches on national and free-to-air broadcasters.
This is a huge opportunity to engage them and communicate with the emotional language of sport.
BKT and URC do have a lot in common: the inclusion and celebration of multiple cultures and identities – BKT is multinational company with a strong interest in local communities, and URC hosts various teams and countries in the league.
They both commit to connect with fans and audience. URC does it through purpose-led activities away from the rugby pitch, whereas engaging fans and offering them unique, incredible and unforgettable experiences has always being the key point in BKT's sport sponsorship philosophy.
Sport is people, for people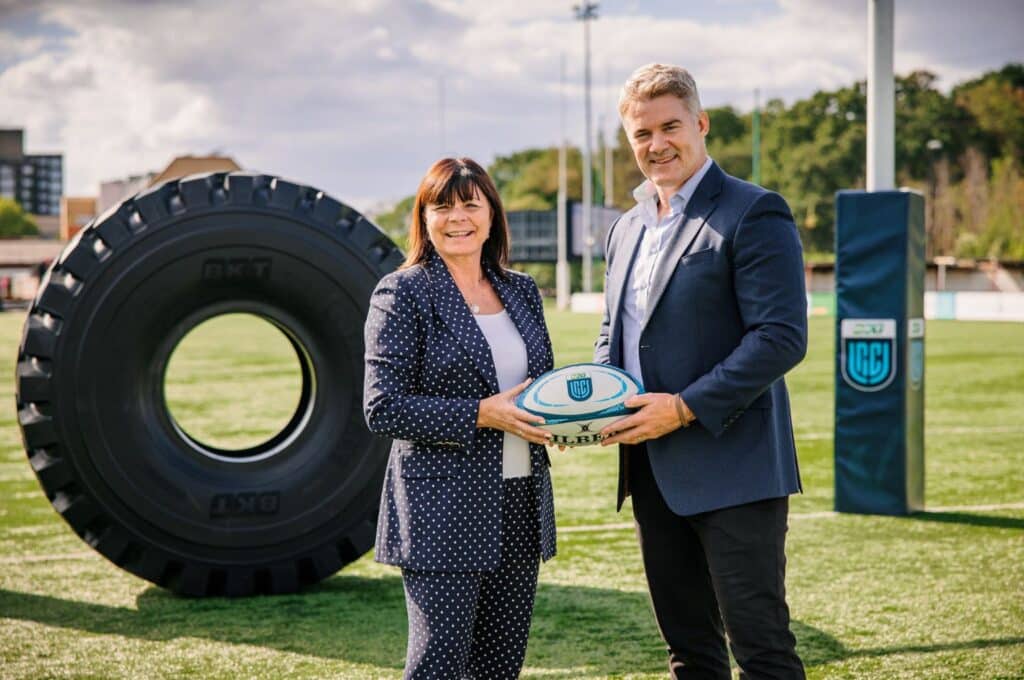 "We are so proud to be Title Sponsor of URC, a worldwide known league that reflects and promotes the values which are at the basis of our activities" said Lucia Salmaso, BKT Europe CEO. "BKT will support the URC and its fans with its positive attitude, its passion for sports and its enthusiastic ideas, by engaging and including the whole audience. We will do our best to ensure that this partnership could only be the beginning of a stimulating adventure to live and an opportunity for Growing Together. I think we are great match and team".





Martin Anayi, United Rugby Championship CEO, said: "Attracting a global partner of BKT's scale speaks to the appeal of rugby and to the diversity and identity of our league. The success of our debut season as URC caught the imagination of fans and the interest from potential partners has really come to life."
"BKT wants to grow together and they believe in our vision of creating a league where world-class rugby is matched by an off-the-field purpose that connects with our fans and communities. As a brand BKT are passionate about teamwork and tradition while their forward thinking approach to research and development and international expansion is geared at keeping them at the top of their industry. These are fundamental values in rugby and establish a great foundation for us to create a game-changing partnership."