Intuitive operation of machines is becoming increasingly important for the farming businesses. That's why Pöttinger has introduced "Select Control" and the "CCI A3" joystick which enhance safety and are easy to use.


The new "Select Control" terminal features a user-friendly design. With clearly assigned function keys and a 4.3″ colour touch screen, many machine functions can be pre-selected and operated using the tractor's hydraulic remote valves or controlled directly. The brightness of the display and keyboard can be adjusted as needed, ensuring optimum illumination at any time of day or night. Novacat V 10000 mowers can be equipped with this terminal as an option. It is also available for the Boss 3000 series loader wagons.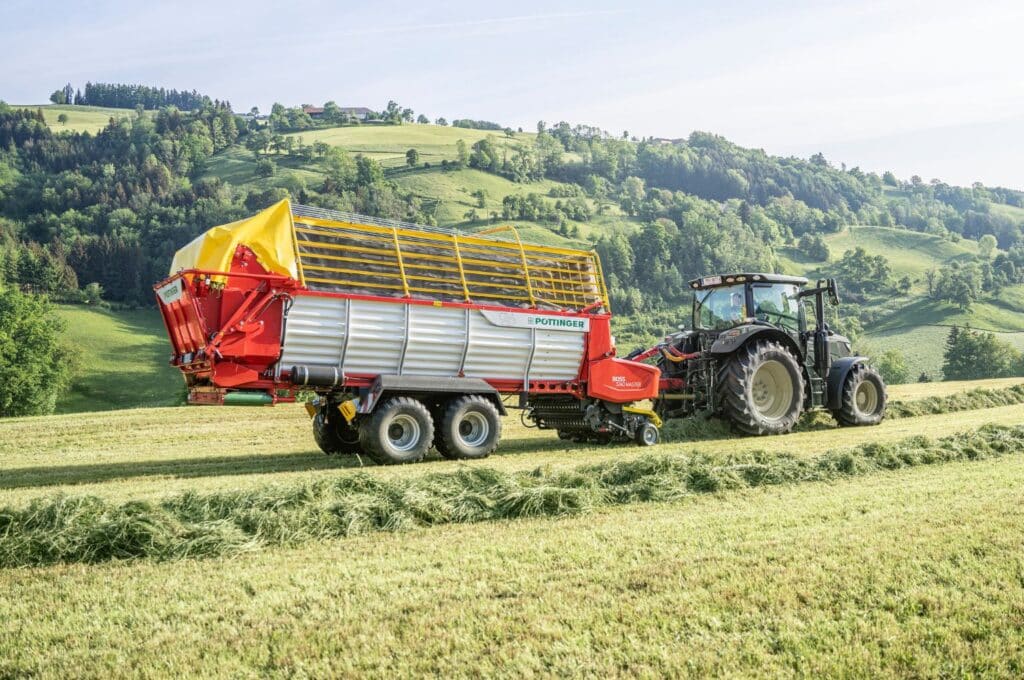 The UX CCI A3 joystick makes it easy to control any of the ISOBUS equipped machines. The function keys can be allocated freely and are separated by ridges. This avoids operator errors. Haptic feedback and all the icons displayed on the keys make it even easier to work with the joystick. Different grids with eight to ten keys provide the optimal layout for each application and can be swapped around in seconds. The joystick is available as an option on Pöttinger Jumbo 7000 and 8000 series loader wagons, Impress PRO balers and Novacat V 10000 mowers.