AgXeed, manufacturer of the autonomous AgBot farming robot from the Netherlands, expands its international distribution network.  AllAgBots from Denmark will start as AgXeed distribution and service partner as of summer 2022.

When selecting distribution partners, AgXeed's top priorities are comprehensive service and a direct link to the customer. Hence, they search for partners who are on-site at the customer's premises and yet can guarantee short and transparent routes to the manufacturer.
For AgXeed and its partners, the term service means more than just providing assistance in the event of maintenance or repair. Service begins with the consultation and analysis of the farms and extends to the complete implementation of the autonomous systems from AgXeed. With the integrated software tools, farmers can virtually plan their operations in the field in advance. In the process, size is replaced by continuity and precision in the field. These are new approaches that require distribution partners who are close to the farming community, who understand that we need to manage our resources differently and who believe that autonomy can be a real solution.


Autonomous solutions
For a broad coverage of the market with all its different facets, AgXeed is appointing AllAgBots Nordic as distribution and service partner in Denmark. AllAgBots Nordic is an innovative robot- and technology company that offers a broad range of services and autonomous solutions for agriculture. AllAgBots Nordic is the link between farmers and AgXeed when it comes to support, service, safety, and knowledge of the autonomous ecosystem. AllAgBots Nordic combines the competence and experience of Thorsen-Teknik A/S and FMR Maskinier leading to several years of experience and technical skills which have resulted in a good reputation in the agricultural industry.
"We are very pleased to announce our new partnership with AgXeed", says Henrik Rasmussen, CEO of AllAgBots Nordic. "We see a lot of interest in autonomous solutions for agriculture and AgXeed will play a key role in this. AllAgBots Nordic will be responsible for the consulting, sales and service of the autonomous solutions from AgXeed. We look forward to seeing the synergy between the companies grow and can already report an exciting, development-rich and innovative future."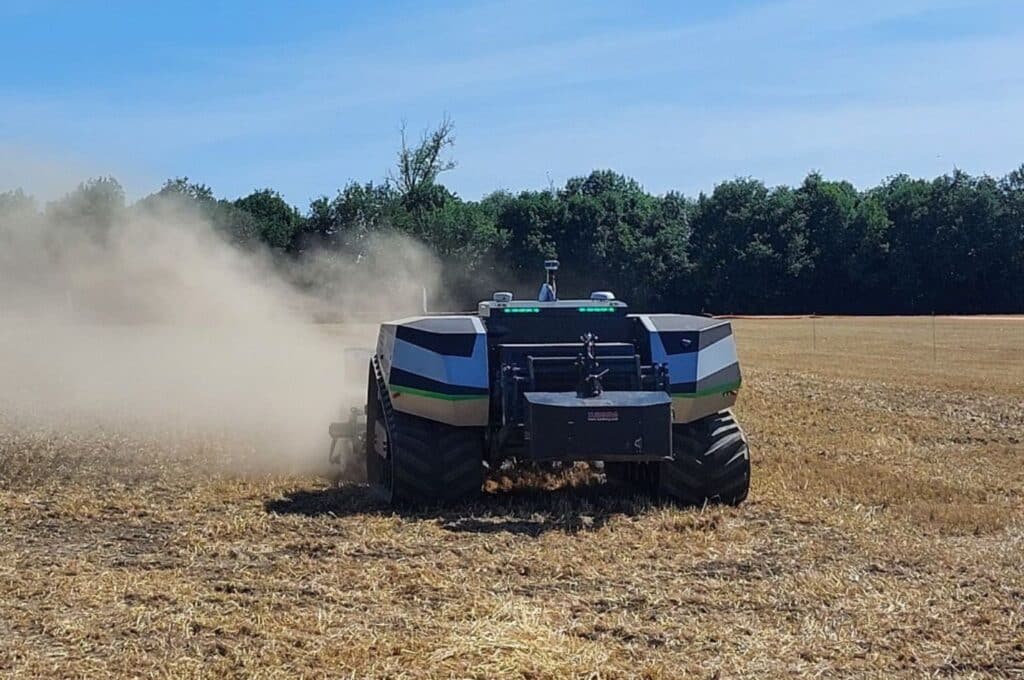 Additional insights
Joris Hiddema, CEO of AgXeed adds: "With AllAgBots Nordic we have found an excellent partner for the sales and service of our technology in Denmark. Autonomy is the next logical step in the development of modern professional agriculture. We deliver not only autonomous machines, but even more so – full automation and optimization of field operations. AgXeed enables an integrated approach to all processes on the farm: planning, crop production and distribution. Our machines are the most visible part of our product offering, but the data portal, which collects data and delivers actionable insights, is instrumental to the total value we deliver. Together with AllAgBots Nordic, we see ourselves in a position to address the challenges in this sector and provide the farmer with real autonomy and allow him to manage his business sustainably and more profitably."
The first AgBot will be delivered to Denmark in August, where a series of demo days will be held for interested and potential customers.