The Einböck Rotarystar rotary hoe, is a powerful machine to controlling weed and prepare the soil.  Two new models with 9 and 12 m working width extend the range. Also transport width of these models is 3 meter.


Successful weed control is highly depending on weather and soil conditions. In order to meet the best timing for most effective work during the short time-windows, efficient, reliable and powerful technology is required. The Rotarystar or "Magic Bullet of mechanical weed control", breaks up crusts, aerates the soil and also regulates weeds up to 1-leaf stage.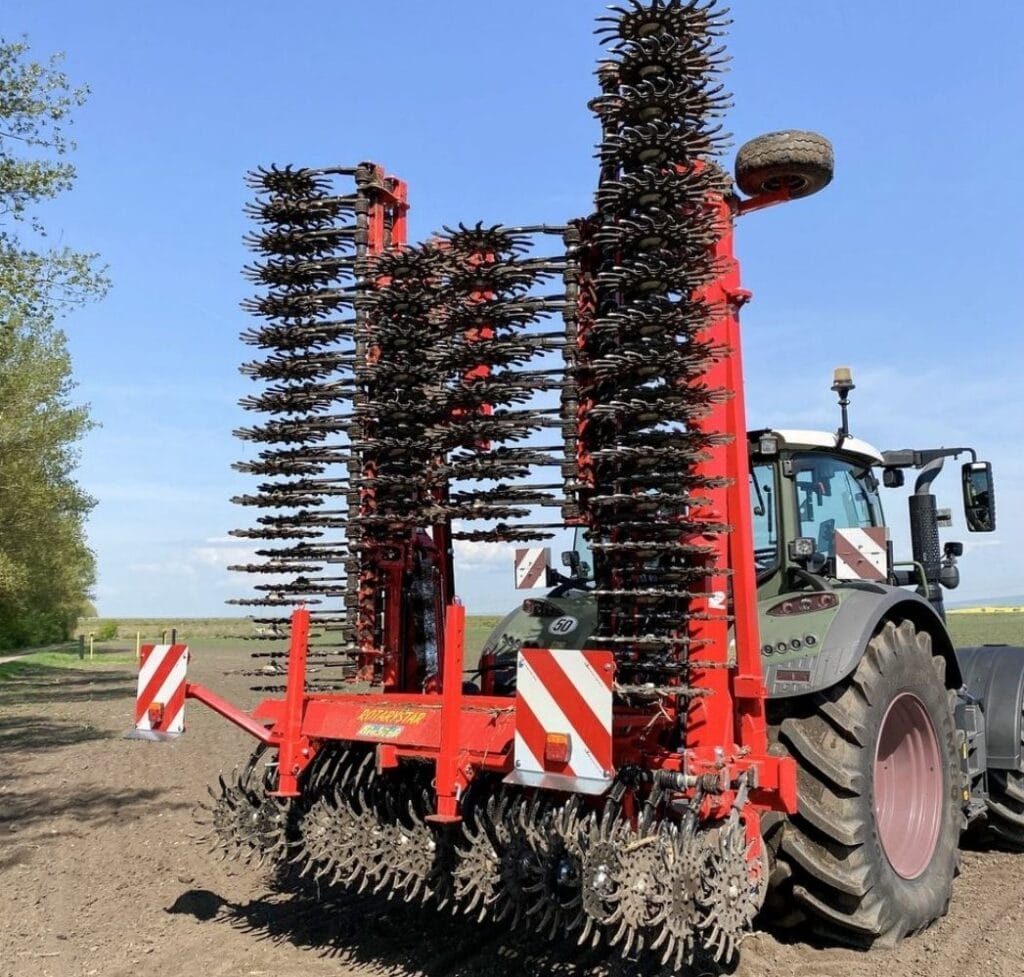 Now two new versions of the Rotary extend the rotary hoe series: three-point machines with 9 m and 12 m working width. For road transport, the two new models fold to 3 m (9.80 ft) transport width.
These machines also feature the typical and already proven advantages of our rotary hoes:
Specially shaped stars
Hydraulic pressure and level regulation
Equal working depth of both rows of rotors by parallelogram guidance
Constant contact pressure of the rotor star wheels, due to rotor star arms of equal length in the first and second row
Fingers with special spoon shape, individually screwed to the rotors
Durable and true-to-track bearings of the rotor stars



The Rotarystar is capable of breaking strong crusts even in difficult soil conditions without damaging the crop. Hydraulic pressure and level compensation, parallelogram guidance of the rotor rows and the special rotor stars with spoon-shaped tips, ensure a perfect and uniform work result in the field. With these qualifications, the Rotarystar provides even at speeds of up to 20 km/h (depending on soil and crop conditions) mechanical weed control.