Pöttinger underlines its strong position in loader wagons with innovative developments to its flagship, the Jumbo. Convenience and safety have high priority. The new contactless, electronically steered axles on this wagon enable a tight turning angle. Also they improve operating and driving comfort as well as reliability.


The system was developed in cooperation with ME Mobil Elektronik. It completely does away with the mechanical steering angle sensor between the tractor and loader wagon. There are no extra demands on the tractor, such as an additional K50 ball hitch for attaching a mechanical steering rod.
The steering signal is determined using a special high-resolution sensor. With the contactless electronic steering system, there is no need to install a mechanical steering rod to transmit the angle of articulation between the tractor and the wagon. This means that the loader wagon can be used without restrictions on any vehicle, regardless of the type of hitch, or whether it is fitted with equipment for attaching a steering rod. There is no need for any maintenance work or adjustments to adapt the wagon to different tractors. In addition, a tighter steering angle is possible between the tractor and loader wagon because the tractor tyre can no longer collide with the steering rod. Therefore the risk of damage is eliminated. The electronic control system also makes it possible to adapt the steering performance perfectly to different driving speeds and operating situations. Different steering strategies can be used, or the axles can be locked in the straight-ahead position. The new electronic, contactless steered axle system will be available for both tandem and tridem loader wagons.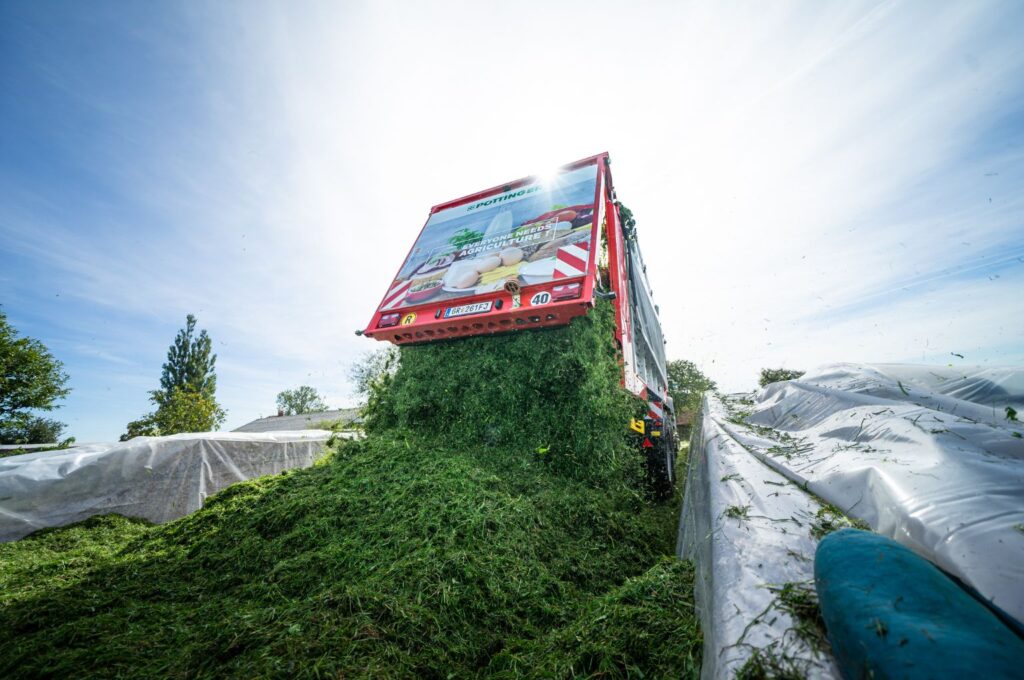 Even though the Jumbo was launched more than 20 years ago with its high-performance silage harvesting technology, grassland specialist Pöttinger keeps innovating. The new steering system is available from 1st August 2022.