Case IH and Agriserv, Uganda's distributor for Case IH tractors and combines, displayed their popular JXT and Magnum tractors during the Harvest Money Expo agricultural exhibition in Kampala, Uganda. The tractors got special attention from the national minister of agriculture.
The tractors on show at the Agriserv exhibition stall, including the JXT75 and Magnum 250, generated much interest from over 35,000 visitors in attendance during the three-day show last March. Several leading farmers and government officials visited the stall, including the Honourable Minister of Agriculture, Animal Industry and Fisheries, Frank Tumwebaze, who took great pleasure in starting up and driving one of the JXT75 models.
The JXT75 delivers 75hp (56 kW) engine power and is the flagship model of the JXT series, which has a reputation as a reliable and economical workhorse. These models are perfect for small farms, yet robust enough to use as utility tractors in any farming business.
The JXT75 delivers high engine backup torque and can deal effortlessly with sudden loads at constant engine revolutions. They deliver more power in the working range with a lower drop in revs per minute (rpm).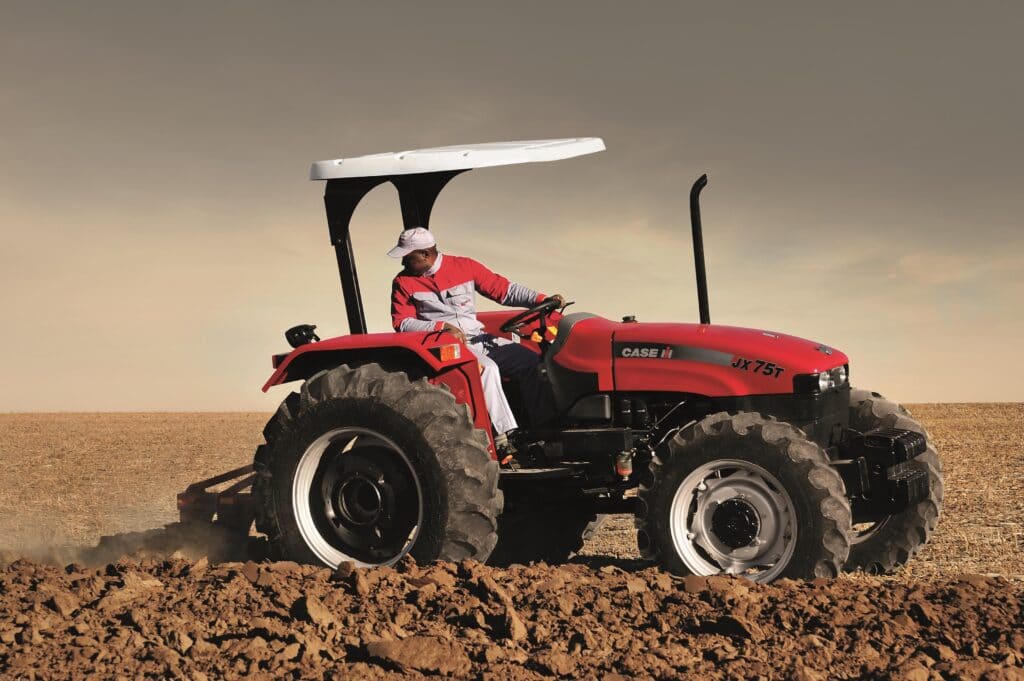 JXT tractors are designed to run a variety of implements. These machines adjust the height of implements according to the soil and the requirements of the application based on 24 sensing positions. The Lift-O-Matic rear linkage control with height limiter ensures the accurate setting of implement lift height. The standard three-point hitch has a lift capacity of 1,500 kg and the optional Assisted Ram feature provides extra lifting capacity of up to 2,000 kg on the JXT75.
The tractor's wide platform provides ample space for the operator. The layout puts all the controls within reach, including a side power take-off (PTO) lever. This, together with the side shift gear levers and good visibility, results in comfortable operation.
According to Jim Middleton, Agriserv's managing director, the Case IH tractors on display, not only garnered lively interest but also numerous enquiries.
"Case IH tractors and equipment, including combine harvesters, are held in high regard in Uganda. The JXT series enjoys a reputation for its versatility and all-round ability and the JXT75 offers a proficient and powerful machine for virtually any task on the farm, making it a good choice for local farmers", he said.