An experienced Agritechnica visitor will attend the trade fair since 2003. Already now, five months before the exhibition starts, farmer Ruslan Sokol from Ukraine is planning his fifth visit to the upcoming world's largest international machinery exhibition in Hanover, Germany.
Managing the 1000-hectare farm in the Kyiv region, which his father, Alexander Sokol, founded in 1994 and still runs today, Ruslan Sokol cites three reasons for visiting: He wants to gain a complete overview of available machinery in order to make suitable purchasing decisions for the future and he wants to benefit from the practical content offered in the conference program and finally he wants to learn from his fellow farmers how to pave the way for reforms.
"I first visited Agritechnica nearly 18 years ago and have been four times in total. It's my chosen venue to help me make decisions for the long-term," says Ruslan Sokol with enthusiasm.


Biggest challenge: climate change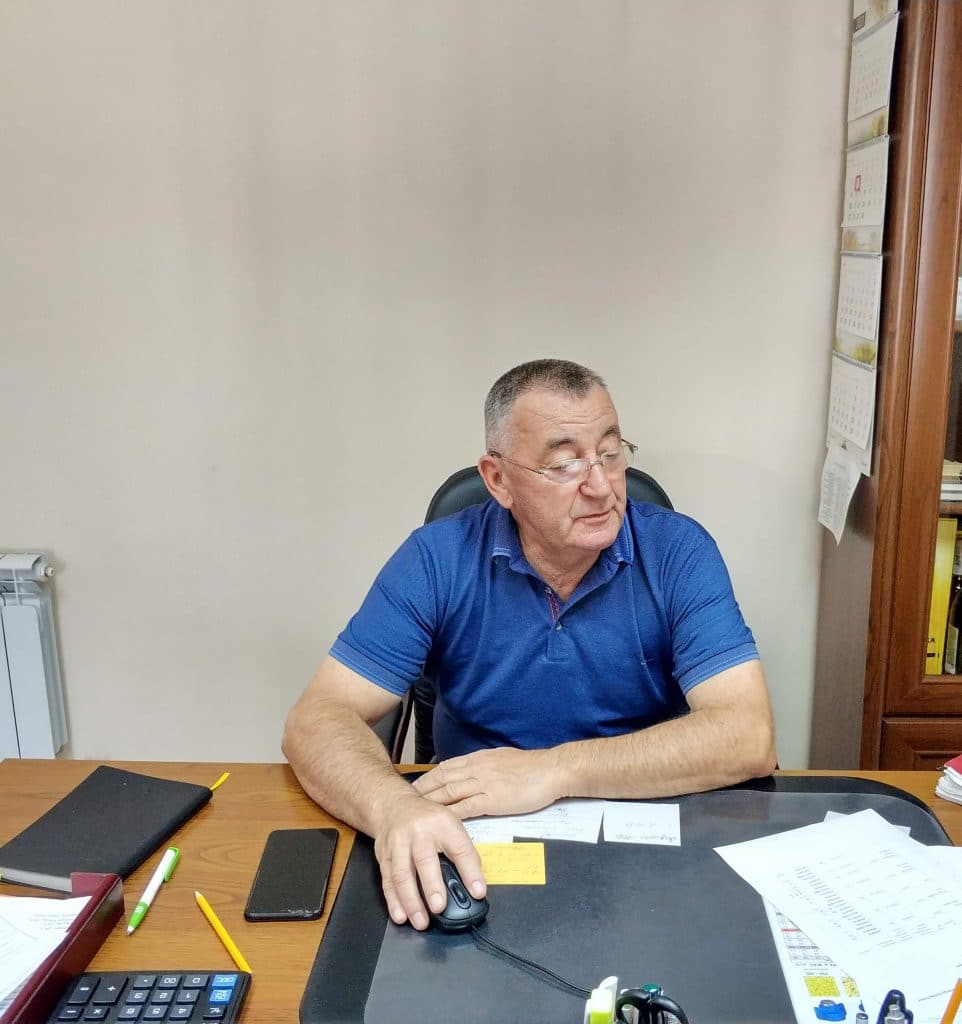 Ruslan Sokol grows wheat, maize, soy, rapeseeds and sunflowers on typical black Ukrainian soil known as chernozem that receives an average of 600 mm rain annually. The biggest challenge on the farm today is the climate changes he says.
"When you have been farming for as long as my family has, you can detect even the slightest changes in weather patterns. Some changes like dry spells or longer rainy periods are becoming more common. The weather was never predictable at the best of times, but now it seems we get much less warning than previously. So we have to be more prepared," says Ruslan Sokol.
Ruslan Sokol likes to see Agritechnica as a useful aid to making wise purchasing decisions that stand the test of time.


Discovering solutions
"At Agritechnica, I have identified equipment that fitted the exact needs of my farm. For example, when I decided to invest in precision farming, an advanced GPS tractor system, I needed a lot of information to make the right decision. If I am investing big sums of money in my machinery, I want to be able to compare all the options and I want to make sure I get the best solution for my farm. I can do all that at Agritechnica," says Ruslan Sokol.
On his farm, Ruslan Sokol manages a colorful machinery fleet consisting of several top-of-the-range John Deere tractors alongside a New Holland tractor and a Landini – all handpicked at Agritechnica over the years. A Horsch disc harrow, which he discovered visiting Agritechnica in 2019 and a Lemken plough, a mineral fertilizer spreader from Amazone and a combine harvester from Case IH stand side by side in the modern machinery hall which he constructed 20 years ago. "The rest of the equipment? Well it's hundred names of a range of towed and lift-type agricultural machinery which I've had fun picking out at the trade fair," adds Sokol
Covering over 45 hectares of indoor space dedicated to machinery, Agritechnica offers not only a multitude of equipment on display but also extensive technical information on expected performance and resulting returns, alongside optimized farm management practices.


Agritechnica inspires to influence reforms at home
"I'm also looking for hard facts on the equipment like how much it is going to increase my yield. but also the accounting and business side of things. I am interested in exchanging best-practice experiences with German farmers to improve operational efficiency. This useful exchange will give me ideas with which to possibly influence reforms in Ukraine which can currently be bureaucratic. We can change things through things like farmers associations," says Sokol "the many practical and international conferences, which Agritechnica organizes, is an inspiration in this regard. I like to pick up specialist knowledge on no-till farming, which we implement on the farm, and of course a big part of my visit is meeting with colleagues socially at my favourite event in the world," says Sokol.
The organizer of Agritechnica, the DLG (German Agricultural Society) has 30,000 farming members and some 80 working groups, some of which address practical issues like operational efficiency but also technical focus areas like precision farming. On its own stand which incorporates a lounge for international visitors, the DLG ensures that international farmers visiting Agritechnica have access to relevant results from all these working groups.


Comparing machinery and looking for specific solutions
For farmers like Ruslan Sokol, the Agritechnica exhibition in Germany is like a large one-stop shop where you can find a quality solution to a problem easily. "As a farmer, I want to compare similar products in the same location but I also want to see and touch the equipment to get a feel for its operation. This year, I am looking for, in particular, self-propelled sprayers and it is important to find the equipment that suits my farm's needs for example with tall crops like sunflowers," adds Ruslan Sokol.
After studying management at the National Agricultural University Ukraine in Kyiv, Ruslan Sokol joined his family's farm founded in 1994 in the village of Myrne in the Kyiv region. Starting on 70 hectares, in the 2000s the farm leased land shares from 300 small neighbouring landowners. Today the farm is run by, Ruslan, his wife and his parents along with 16 permanent staff.