Good soil condition is a prerequisite for crop land to be productive. Hence, compaction should be avoided. Yokohama Off-Highway Tires (YOHT) offer Alliance VF tires enabling lowest possible compaction.
Soil compaction caused by large and heavy machinery poses a major thread to sustainable land use in general and soil fertility in particular. Compacted soils negatively affect root growth, nutrient uptake and water management, thus endangering or even compromising crop growth and yields. At the same time, growing farm sizes require high efficiency, particularly during harvest, when large amounts of produce need to be quickly taken off the fields. On the tire side, engineers at YOHT have been working for many years to effectively protect the soils as precious resource, and with the combination of radial flotation tires and the innovative VF (Very High Flexion) technology, soil protection reached new levels.
Step forward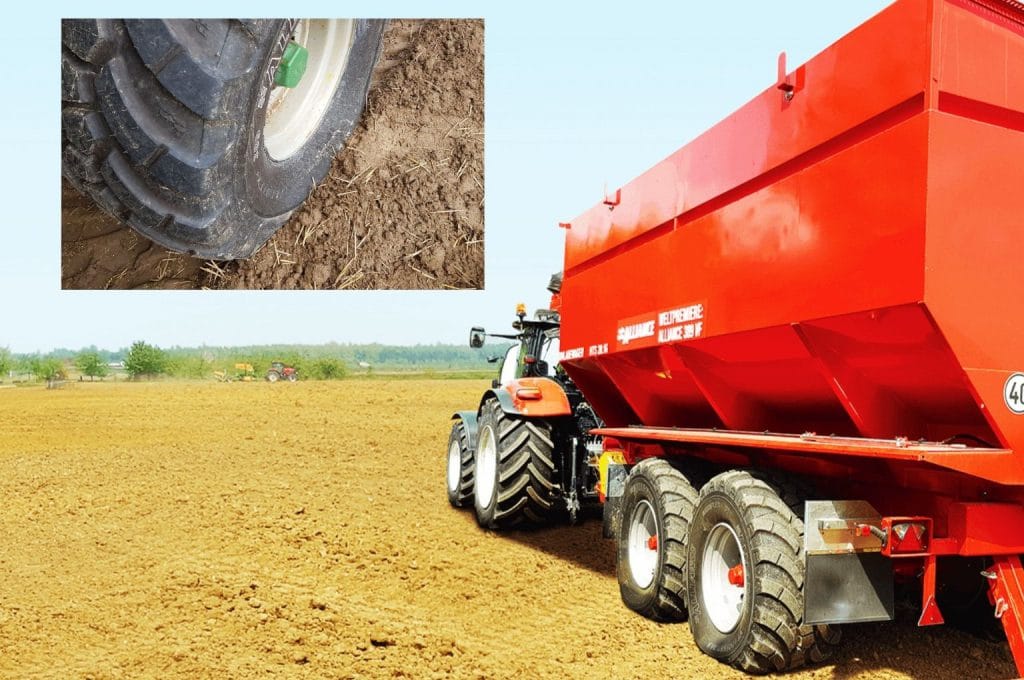 As a true 'world's first', the all-in-one combination of flotation technology and Very High Flexion introduced by YOHT's Alliance brand meant a decisive step forward towards a gentle, soil-preserving performance of heavy implements. Combined with air pressure control systems, this technology now ensures reliable soil protection along with maximum flexibility and efficiency. In addition to clearly visible evidence on ploughed land such as shallow tire track depth, also manual measurements with a penetrometer confirm that soil compaction due to passes of a trailer with tires such as the A389 VF-IMP and an air pressure control system is markedly reduced. In light of the well-known adverse effects of compaction on crop yields, minimizing compaction contributes to maximizing yields. In addition, and depending on a given site and situation, such combinations enable farmers and contractors to either reduce tire pressure and still carry the same load when compared to a standard tire or to maintain tire pressure and carry up to 40 per cent more load – thus allowing for maximum flexibility and efficiency.
VF-IMP in brief
The Alliance A389 VF-IMP features a special tread design for good grip, flotation and effective self-cleaning, as well as a 25% larger footprint for lower soil compaction. In addition, this tire is characterized by a strong carcass to carry loads at 30% lower inflation pressure – which can go down to 0.8 bar in the field – steel belts for reduced rolling resistance and minimum downtime, and special compounds for better overall performance and low wear. The non-directional tread design with 'S-shaped' centre blocks ensures optimum traction on all soil types, effective steering in both directions, and easy mounting. "As can be seen in the course of practical demonstrations, flotation and VF technology of Alliance offer an overall package – and this even more so with an air pressure control system.