Every agricultural business and every farmer have specific needs arising from the type of daily activities they undertake but also from external factors, such as the type of terrain in that particular geographical area. BKT's Agrimax Fortis has specifically been designed for operations in rocky conditions.
And it is by starting from the requests and valuable feedback of some of its end users that BKT has developed Agrimax Fortis, the tire designed to fit out high-powered tractors on the rocky terrain that is typical of the area of Valencia in Spain and the Massif Central in France.
The Agrimax Fortis radial tire has been designed for all soil preparation, planting and treatment operations. It has excellent traction on difficult terrain and a high flotation capacity. The benefits? Lower soil compaction, low rolling resistance, which means fuel saving as well as reduced environmental emissions.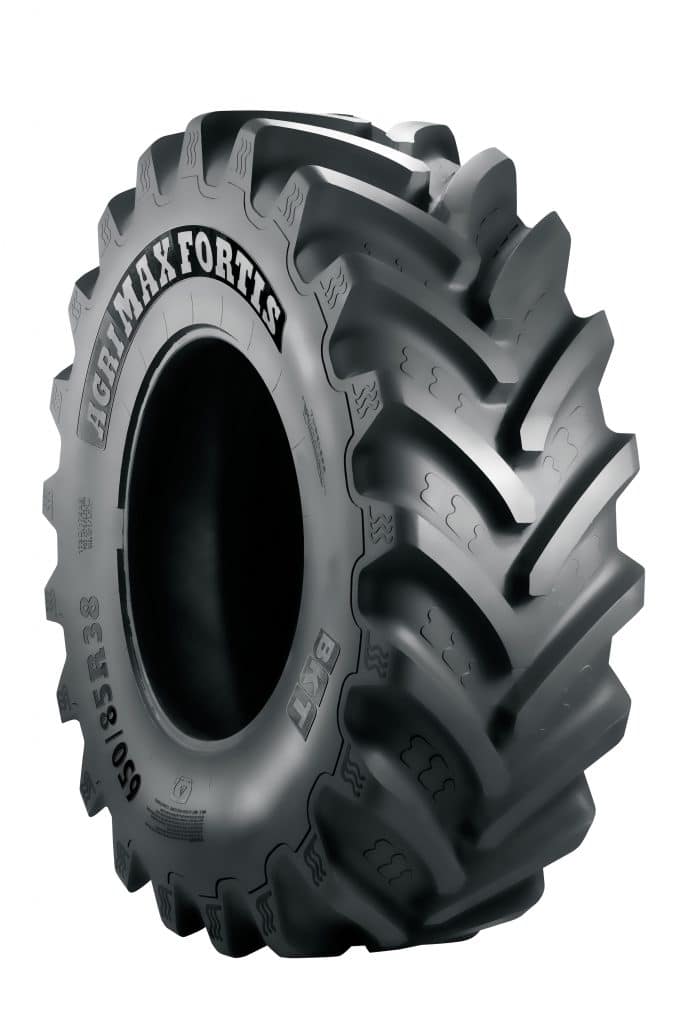 Cuts, tears, sharp stones and stress: the Fortis is designed to meet all these challenges and can also be further reinforced by choosing the Special compound developed by BKT drawing on the industrial machinery sector. This compound is therefore tougher than usual – around 10 Sh(A) extra – and with better characteristics as regards resistance to punctures and the cut and chip phenomenon.
The product was tested by BKT itself on rocky Spanish and French terrain covered with debris to assess its resistance in tough conditions where a normal tire is already seriously damaged after 200 hours' use. From the tests it emerged that after 500 hours' work, tires with the Special compound are in perfect condition compared to standard tires which on average require 7 repairs under the same conditions.
"First-hand accounts and feedback from our customers have proven really essential in developing the Special compound for Agrimax Fortis – explains Piero Torassa, Field Engineering Manager at BKT. Each application requires a very specific product: this is why we work so hard to translate the needs of the various agricultural businesses into unique products. But it is not just a question of having greater choice available. Using the right tire is also sustainable and cost-effective since the product life cycle is extended, without therefore needing to replace it, and fuel consumption is reduced."