Rostselmash launched RSM Router and RSM Face ID systems. A farmer only needs to be a registered user of the Agrotronic app to be able to use these options. The new services are already integrated into the platform. They boost agricultural performance and allow remote supervision of the operator's work.

Rostselmash's electronic systems are an important component in agricultural operations. They improve productivity and safety of field operations, and reduce human error. The "Agrotronic" agro management platform is at the heart of the company's electronic systems. It integrates various electronic options into a single platform. Various sets of Rostselmash's E-options can function both as individual and as closely linked components for better efficiency.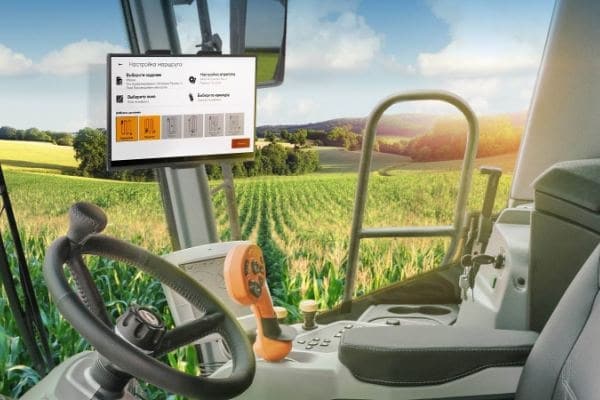 All processes
The RSM Router allows to plot the route for main and auxiliary machines during harvest. All processes are analysed such as harvesting speed, header width, field configuration and specifications of other machines involved in the harvest. Machine operations are coordinated via job cards sent to the Automatic Guidance System. RSM Router provides the best routes for these machines to follow, and marks the unloading locations when it comes to combine harvesters, for instance. Operation planning modes are available such as group operation, single run operation, random machine travel, and a mode for downloading ready tracks generated by Agrotronic. The system automatically issues assignments to unload grain harvesting machines into trucks. This minimizes waiting time with a full grain tank. The operator of the Agrotronic web client can track on-line changes in assignment status.
Face biometrics
RSM Face ID recognizes the machine operator using face biometrics, and authorizes access to the machine and controls operator's working time. No add-ons are required to implement this option. All you need is the Agrotronic app on your smartphone. RSM Face ID service is currently used to provide access to work with RSM Router assignments.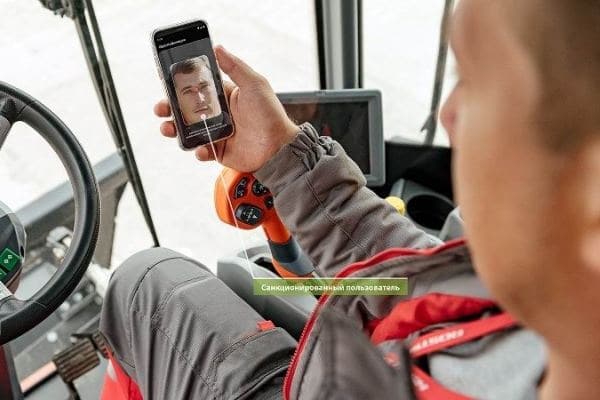 The systems integrated into the Agrotronic agromanagement platform continue to evolve technically. Rostselmash is improving the pre-planning logics and developing the service for automatic updating of agricultural machine assignments even when a group is operating in the field, based on machine-to-machine interface systems.
With the Rostselmash's electronic options, farms can improve their operations. They boost machine performance, make the harvesting process productive and safe.