Bednar universal Omega OO seed drills are well received in different markets. For model year 2023, the Czech manufacturer made some modifications to these two machines and developed new control software.

Bednar offers two Omega model series: the single-chamber Omega OO_L with a working width of 3 to 9 meters and the double-chamber Omega OO_FL with a width of 4 to 9 meters. Omega machines are known for their design which directly influences the crop growing conditions, such as the drill coulter parallelogram, or the pressurized hopper configuration. The Omega OO offers a wide range of options with individual working sections.
"For model year 2023, Bednar equipped the Omega OO_L and OO_FL machines with new control software. The new software functions offers will increase the functionality of the machine. In addition to the new software, Bednar also made an number of modifications to increase the quality of work and make operation simpler," according to Sales Director Jan Bednář.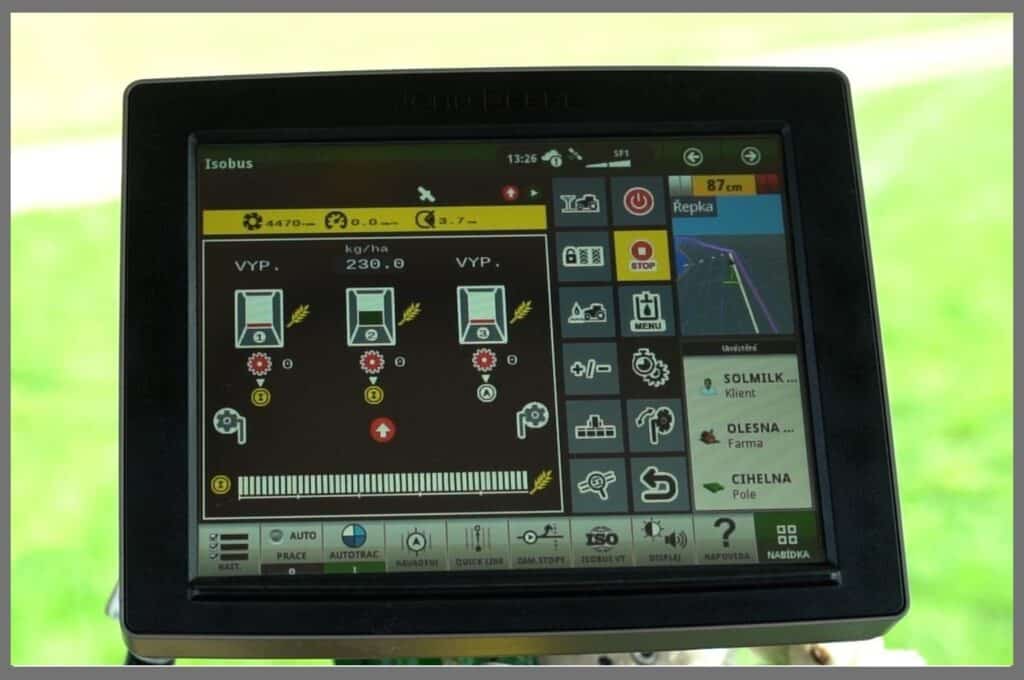 The new software is bringing a new design of the user interface with various better positioned and easily recognizable icons. The basic operating screen transparently displays the machine configuration.
Integration of the Alfa Drill unit into the control software of the seed drill (controlling the Alfa Drill unit is included in one operating terminal) makes it no longer necessary to use another terminal for controlling the Alfa unit as in the previous versions.

The calibration process with the option to use data from the seed database is simplified. It uses the saved values of seeds that have already been calibrated from the seed database, simplifying the next calibration steps (the seeding amount can be set in kg/ha or number of plants per m2)
Moreover, flow sensors support for the Alfa Drill unit. These can be switched on and off individually according to the requirements.
The direction of the material to be distributed (seeds, fertilizer, catch crop) into the drill coulters or fertilization coulters  can be set, in cases where the machine has the corresponding equipment (such as Fert coulters).
Automatic activation or deactivation of half of the machine working width is the main advantage of the section control system. Variable rate control is based on prescription maps for variable crop growing.

Important design changes for users
The seed drill has also been modified with individual changes that increase the quality of work and make its operation easier. These include:
A new design of the hopper screens: the screen is deeper and makes hopper filling more comfortable without any lost seeds.
Steps inside the hopper: to be used, for example, for quality cleaning of the hopper interior after the season.
An external sensor for checking the pressure in the hopper: higher assurance and simple check of the proper function of the pressurized system.
New position of the scales: no longer suspended on the bag handle at the opening for calibration but in its vicinity.