CNH Industrial celebrated five years of its "Prevention of Crop Stubble Burning/Straw Management" initiative in India. Baling straw is much more beneficious. Thanks to this project, Kallar Majri in Punjab has been near smoke-free for five years.


Starting in Kallar Majri, CNH Industrial's initiative to Prevent Crop Stubble Burning, has now been operational in 11 locations, improving farmer's awareness against stubble burning and providing them a solution through baling to manage the crop stubble in a sustainable manner. This has helped save 14,000 tons of crop residue from burning and reduction of approximately 22,000 tons of Carbon emissions.
CNH Industrial congratulated the village's farmers for opting for a sustainable solution, baling instead of burning crop stubble. Following the project's success, this initiative has been introduced to 10 additional locations in Punjab, Haryana, Maharashtra, Uttrakhand, Chhattisgarh, Madhya Pradesh, Bihar and Uttar Pradesh. It has raised farmers' awareness of the benefits of baling versus burning, with more villages adopting this environment-friendly solution. Cumulatively, from 2017 – 2021, this initiative has saved approximately 14,000 tons of paddy straw from being burnt, reducing CO2 emissions by estimated 22,000 tons.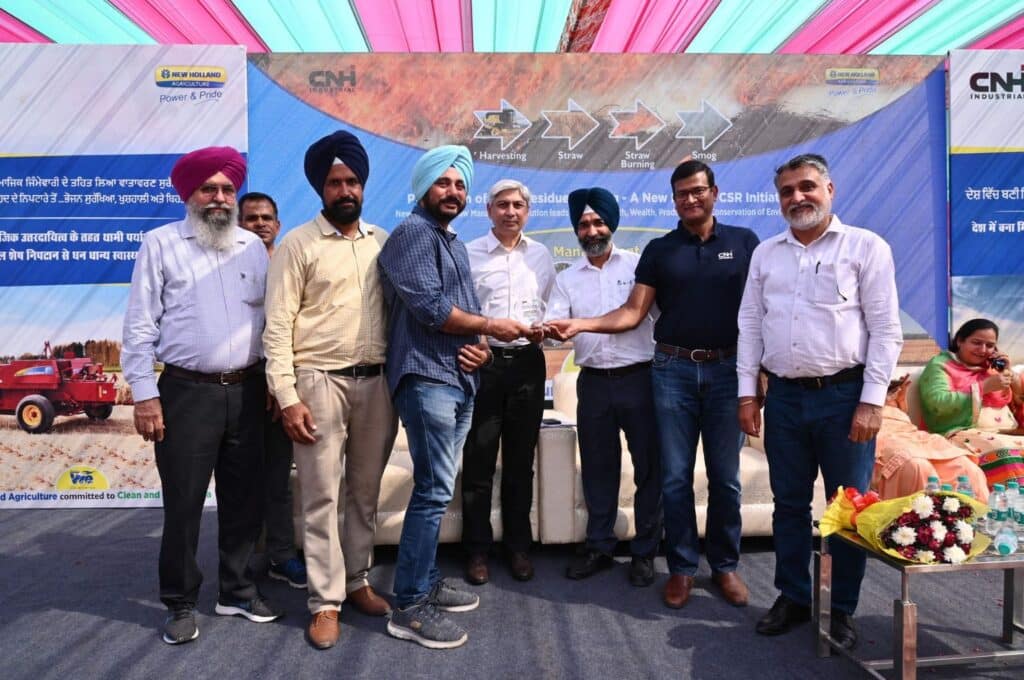 Raunak Varma, Managing Director and Country Head, CNH Industrial, India and SAARC said, "It's a source of pride for us at CNH Industrial to celebrate this milestone at Kallar Majri. I am thankful to all our partners and the village's farmers for being a strong pillar of support. As a responsible organization, sustainability is one of the key drivers of our company's purpose, together with innovation and productivity. It continues to drive the decisions we make to create value for our customers, stakeholders, and our business."
"As a global manufacturer with sustainability in mind, we believe in creating ecological solutions for our planet. This initiative offers us a platform to support our farmers and help in improving the environment for the communities in which we operate", he added.
To further support farmers, CNH Industrial, in collaboration with the Department of Agriculture and various State Governments, Krishi Vigyan Kendras & ICAR – IARI, has donated advanced solutions including New Holland tractors, Gyro rakes, mulchers, and balers. The initiative has already received numerous industry awards and accolades.