TeeJet Technologies launches the Matrix 908 field computer. It is a continuation of the Matrix family, which is known for its simplicity and robustness.
Simple to use with a set-up wizard that prevents the farmer from missing any essential setting. Its working screen is equipped with the essential information and functions that the farmer needs. Its graphic environment made up with a mixture of text and icons turns the Matrix 908 usable by all.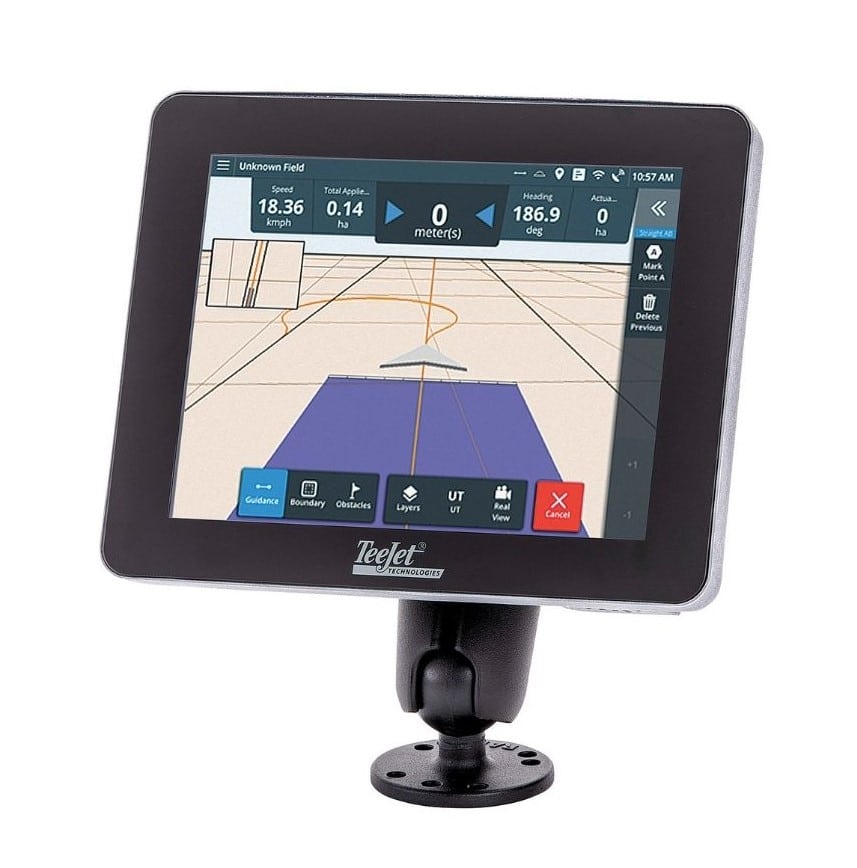 The Matrix 908 is built in a highly impact resistant magnesium alloy. Heat dissipation fins regulate the temperature of the console to reduce overheating during summer season. The design has been reworked to make it as comfortable to use as a touchscreen tablet.
Expandable by its features, the Matrix 908 was designed to evolve according to the farmer's needs. Two types of improvements are possible, an upgrade of its functionalities such as auto guidance or individual nozzle shut off and an evolution concerning the type of satellite signals used. Matrix 908 can receive from the basic GPS + EGNOS signal up to centimetric signals such as TerraStar-C Pro or RTK without changing the hardware.
The Matrix 908 incorporates new features that makes it more versatile and compatible for all types of work. These features are a new universal ISOBUS interface, TWIN VIEW mode with two screens in one and extended rate modulation functionality.