Results of a new online survey conducted among 2,800 potential visitors to the world's leading trade fair for agricultural machinery . With still eight months before the event, 96 percent are considering visiting Agritechnica in Hanover, Germany. 55 percent of visitors have already firmly made up their minds. The Industry is looking forward to the face-to-face exchanges in the exhibition halls.
With eight months still to go before kick-off, visitors' interest in Agritechnica 2022 is already very high. Some 96 percent of potential visitors responding to a new online survey are considering visiting the world's leading trade fair for agricultural machinery in Hanover, Germany. Of these, 55 percent have already decided to visit Agritechnica in Hanover next year, while 41 percent intend to make a decision in the next four to six months, as shown in the results of the new survey last June.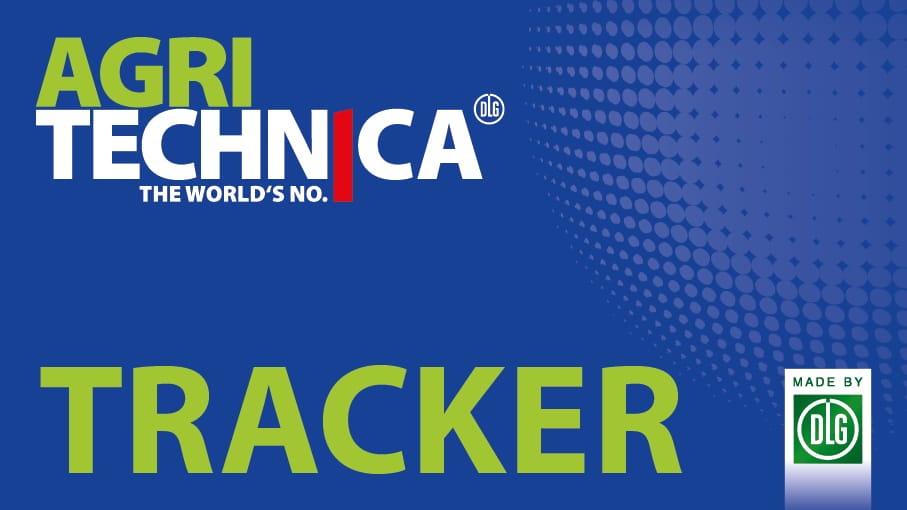 The international survey is conducted regularly by the new Agritechnica Tracker, which has been set up to monitor visitor intentions and interests in the international agricultural industry. More than 2,800 potential Agritechnica visitors from Germany, Western and Eastern Europe as well as other international agricultural regions took part in this maiden online survey. Agritechnica will be taking place from 27 February to 5 March 2022 in Hanover, Germany. To ensure optimal preparation, "Agritechnica digital", the online program on DLG's digital platform accompanying the in-person event, will kick off in November 2021, four months before the trade show starts.
High participation level
"Not only are we very satisfied with these results but we are also impressed with the high level of participation in this first Agritechnica Tracker, which shows just how highly regarded the world's leading trade fair for agricultural machinery really is, not only in Germany but across the world," says Freya von Czettritz, Project Manager, Agritechnica. "Following the postponement of Agritechnica until February and March of next year, we're now ready to offer the necessary guidance and planning framework for visiting the trade fair in Hanover. These include flexible hygiene measures, updates to the organisation and an attractive technical program," she added.
"Agritechnica is a must for anyone looking for inspiring innovations. This has been true in the past and will continue to hold true in the future. Industry, trade and farming are practically champing at the bit for the live experience, the exciting technologies and fascinating discussions as well as the unique spirit of the agricultural machinery community. The current situation is filling us with confidence and all signs point to a restart, where the agricultural machinery sector is showing dynamic performance and is looking forward to Agritechnica 2022. However, a sense of proportion is still called for. At the end of the day, the global pandemic still requires us all to be careful," according to Klaus-Herbert Rolf, Chairman of the VDMA Press and Advertising Working Group.
More information: Agritechnica