AGCO Corporation and country music superstar Luke Bryan are preparing a tasty encore after fans went "nuts" for Fendt & Luke Bryan's boldly grown popcorn last summer. Introducing Fendt & Luke Bryan's boldly grown peanuts , a limited-edition packaged snack includes peanuts harvested by Fendt farmers. The snack was inspired by Bryan's Georgia upbringing as the son of a peanut farmer and his love for his Fendt 724 Vario tractor.
"Collaborating with Fendt to make peanuts for my fans means so much because I owe a lot of my work ethic and success to the lessons I learned helping out my dad at his peanut mill," Bryan said. "Operating my Fendt 724 Vario really takes me back to those early years, though our tractors were nowhere near as powerful or capable as my Fendt!"
Once the limited supply of Boldly Grown Peanuts sells out, Fendt will donate $50,000 to the National FFA Organization, the premier youth organization that prepares members for leadership and careers in the science, business and technology of agriculture. Fendt donated $25,000 last year after Boldly Grown Popcorn sold out.
"From sponsoring Luke Bryan's Farm Tour to creating a packaged peanut with Fendt farmers, AGCO has made it clear that everything we do is about making farmers our top priority," said Eric Hansotia, AGCO's chairman, president and CEO. "We're thrilled to pay homage to an essential aspect of Luke's upbringing, and this substantial donation to the FFA also allows AGCO, Luke and his fans to help FFA prepare tomorrow's farming leaders."
Fendt is an official sponsor of Luke Bryan's Farm Tour, an annual outdoor concert series staged on actual farms throughout the USA.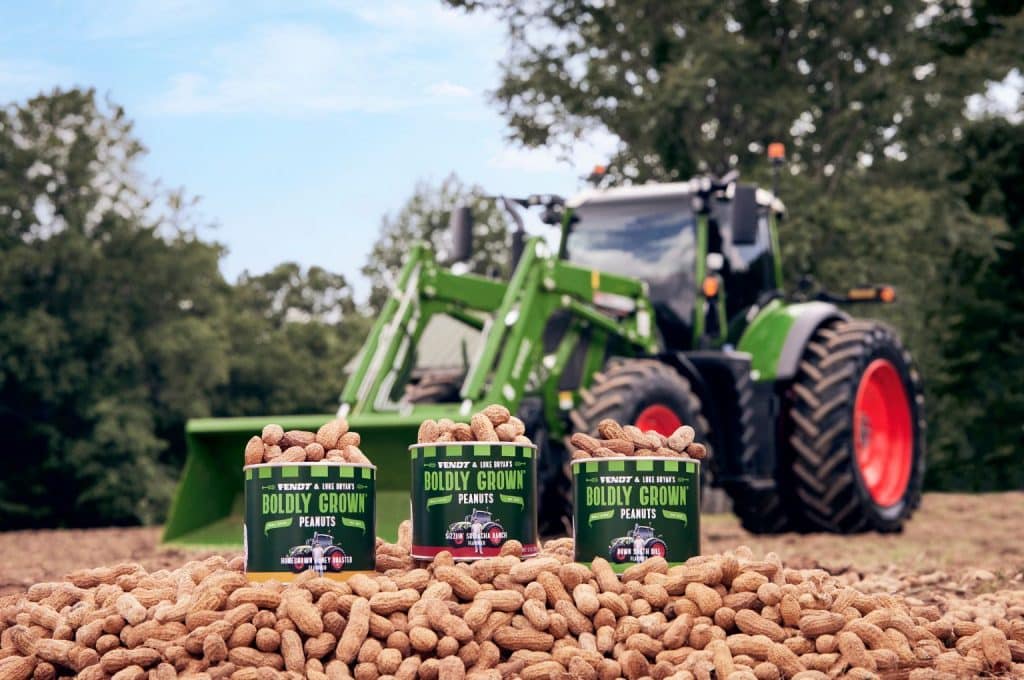 About Luke Bryan
Country music superstar and television personality Luke Bryan has released 30 No. 1 hits, garnered nearly 20 billion worldwide streams and has more RIAA certified digital single certifications than any other Country artist of all time with 81.5 Million. His headline concert tours have played sold-out shows for millions and millions of fans inclusive of 36 stadium concerts, Farm Tours, Spring Break shows, and eight sold-out 'Crash My Playa' destination concert events. Bryan has won 50+ major music awards including five wins as Entertainer of the Year. Additional awards include six recognitions as a CMT Artist of the Year, NSAI Artist/Songwriter of the Year, the first-ever recipient of the ACM Album of the Decade Award for Crash My Party, seven CMT Music Awards, five Billboard Music Awards, and four American Music Awards—as well as being named Billboard's Top Country Artist of the 2010s, the Most Heard Artist of the Decade by Country Aircheck, and the Artist Humanitarian Recipient by the Country Radio Broadcasters. Luke wrapped season 6 on ABC's American Idol last May.