Samasz in Poland, producer of grass mowers, tedders and rakes for agriculture and machines for the public domain, officially opened a new warehouse and laser hall. The company invested close to 16  million USD in total in both the warehouse as well as modern equipment for the automation of steel processing. Parallel to the increase in production capacity, Samasz is undergoing digital transformation.
Currently, the total area of the production halls of the Samasz factory covers 3,000 m2. The newest, storage and laser facility, equipped with a sheet metal warehouse and machines for laser cutting with automation of loading, unloading and sorting, covers an area of 4,000 m2.
In 2021-2023, Samasz invested in new press brakes and welding robots. Also the warehouse was extended for semi-finished products. Onwards these are transferred to the enlarged welding hall.
Thanks to these investments, Samasz increased its production capacity, which enables them to instantly fulfill the growing number of orders coming from 70 markets around the world. Current estimates indicate that orders for grassland machines prevail (78% of the production), communal machines (13%) and winter machinery (9%).
Leszek Szulc, director of technical and production at Samasz: "We are in the process of digital transformation and the implementation of the concept of Industry 4.0 and 5.0, the main pillars of which include people, processes and technologies. As part of these activities, we develop digital skills, use artificial intelligence solutions, data analysis, cloud computing, the Internet of Things and process automation."
Sławomir Dobrzański, head of the Research and Development Center: " The effect of these changes is to be an intelligent "smart factory", within which an integrated IT system is covering all departments of Samasz operates. Its implementation has already started; we build a PLM system, i.e. a product life cycle management system. We want to control what happens to a product from its creation to its natural death. Thanks to this, we will have all information about research, production processes and machines in one digital environment."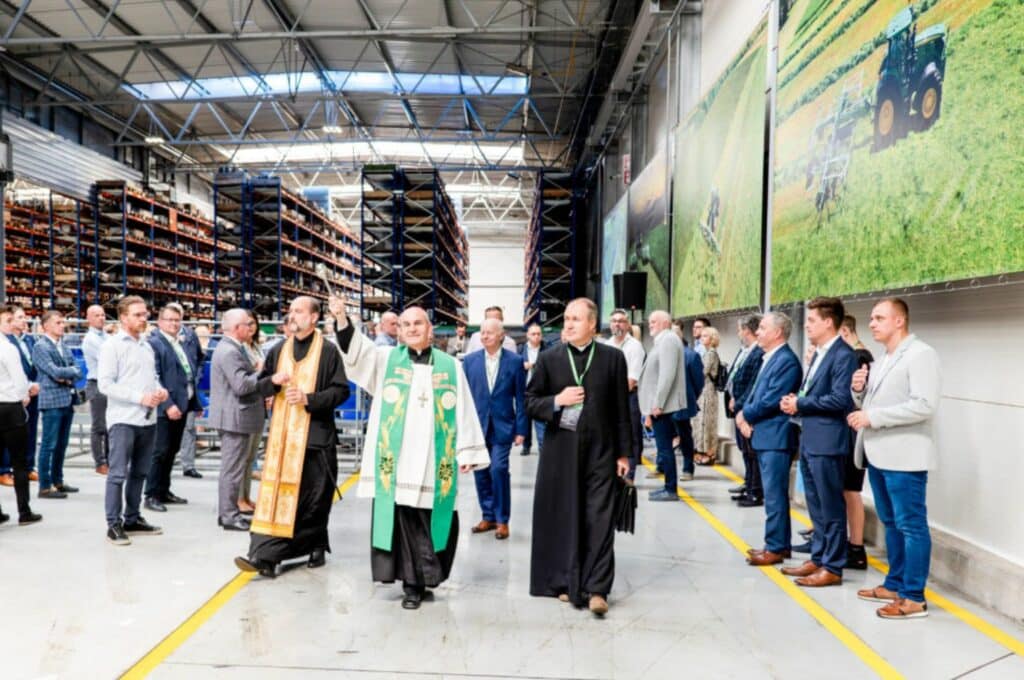 The Samasz product range currently includes 300 machines. These reach 70 markets around the world, where they are sold through a network of trading partners. In the United States and Canada, sales are conducted by subsidiary Samasz North America. By around 60-70 percent of the Samasz production is exported.
In 2024, Samasz will celebrate that the company has produced 200,000 machines over the past 40 years.