Indian agricultural machinery manufacturer TAFE (Tractors and Farm Equipment Limited) has selected UK based Telford as the home for its new Research & Development Centre, TAFE Advanced AG Solutions.


Ranked as the third-largest tractor manufacturer globally and the second largest in India by volumes, TAFE vision of "Cultivating the World", brings its commitment towards sustainable farming practices to Telford.
TAFE's collaboration with Harper Adams University and the Agri-EPI Centre has yielded remarkable success in developing advanced technological, agronomic, and educational solutions for sustainable food production. This success led to the establishment of TAFE Advanced AG Solutions in the UK and its strategic decision to choose Telford as the ideal location to continue its mission to deliver next generation farm machinery to support sustainable future food development.
Councillor Lee Carter, Telford & Wrekin Cabinet Member for Place (The Economy & Neighbourhood Services) said: "We are delighted to welcome TAFE to Telford. This inward investment showcases Telford's strength as a hub for cutting-edge agricultural technologies. We look forward to a fruitful partnership with TAFE and Harper Adams University, working together to drive innovation and advancements in the agri-tech industry."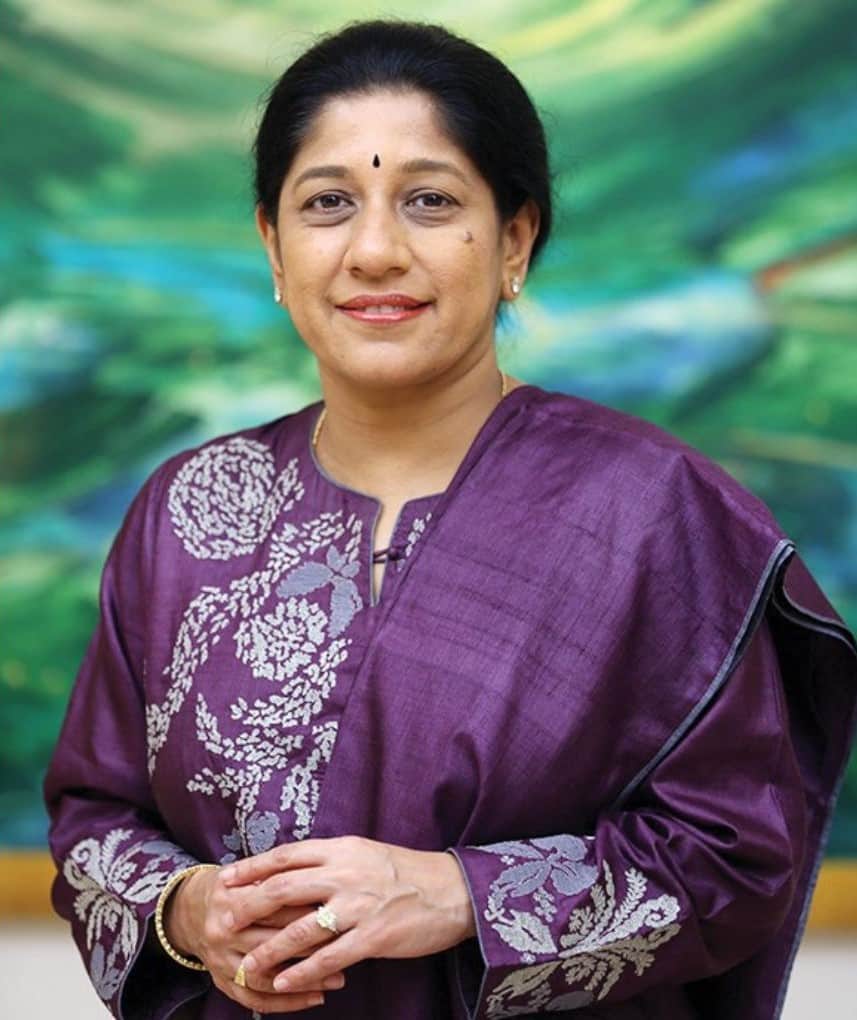 Mallika Srinivasan, Chairman & Managing Director of TAFE, stated, "We established the Research & Development Centre in Telford with exceptional support from Invest Telford, Harper Adams University, and the Agri-EPI Centre. Our collaboration with Harper Adams University has been key to driving sustainable farming practices, and we look forward to continue working closely with them."
Ken Sloan, Vice Chancellor of Harper Adams University, emphasized the significance of this collaboration, saying, " We are proud to host TAFE Advanced AG Solutions in Telford and look forward to furthering our shared goals of transforming the agri-food industry through cutting-edge research and development."
Jane Lycett International Business Development Manager of Agri-Epi Centre said: In 2018, TAFE became our first tenants at the Agri-EPI Centre Midlands Agri-tech Innovation Hub (located on the Harper Adams University campus) and we have been happy to collaborate with them ever since.
Following the initial phase of R&D, the team returned to India. Then in 2021/22, at the point of deciding to create a permanent UK R&D facility, they based their team at the Midlands Hub until they grew to a scale which made a move to Telford the next logical step.
Department for Business and Trade, Minister for Investment Lord Johnson said: "Telford is fast becoming a global player in the new agricultural revolution, reinforcing the UK's position as a hub for international investment across a range of sectors. I welcome TAFE to the UK as the latest in a long line of the best and brightest innovators, creating agri-food solutions."