New Holland Agriculture and Citrosuco, Brazilian giant in the citrus industry, signed a technical cooperation agreement. The cooperation refers to projects of mutual interest for the development of products and technical solutions.
The partnership was signed in the presence of the world president of CNH Industrial's Agriculture segment, Derek Neilson and the president of CNH Industrial for Latin America, Vilmar Fistarol, the vice president of New Holland Agriculture for Latin America, Rafael Miotto, and directors of the brand during a visit to the Entre Rios farm in Boa Esperança do Sul (SP), belonging to Citrosuco. They took a close look at the Citrosuco facilities, a major customer and partner of New Holland.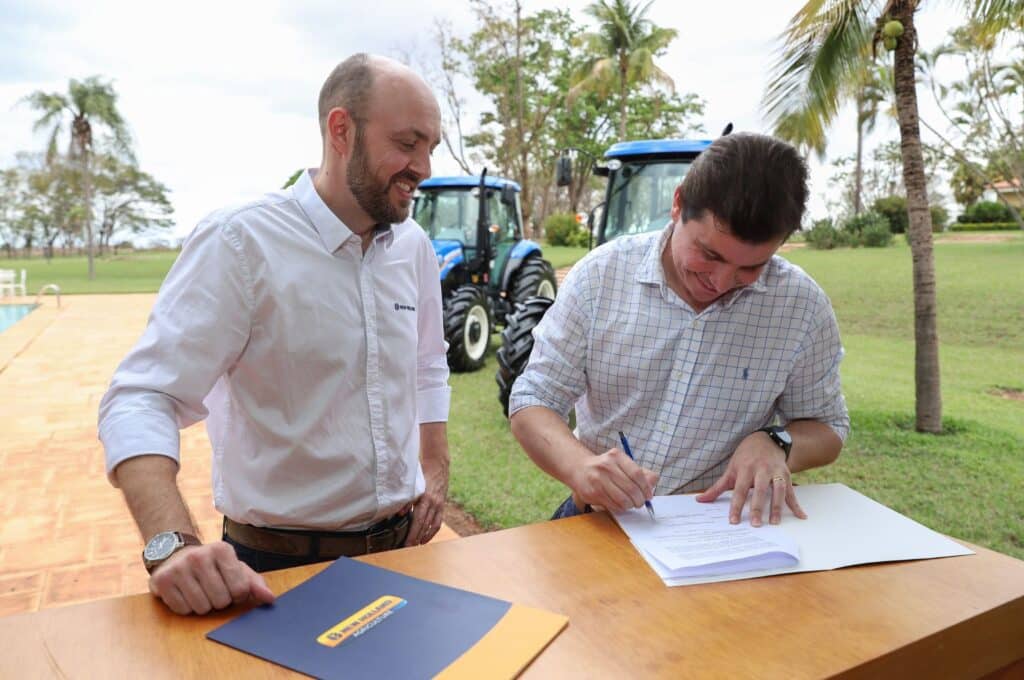 "We are very pleased to sign this partnership with Citrosuco, which is a global agribusiness player and an important customer for New Holland Agriculture. Citrosuco also shares with us, among other things, the concern and care for sustainability throughout its production chain. We're sure that this cooperation will bear a lot of fruit for everyone," said Miotto.
Citrosuco operates in the entire orange juice production chain, from cultivation, through juice production, to the delivery of natural and sustainable food to several countries. Citrosuco currently has one of the largest fleets of New Holland tractors in the world and also works with the brand to develop new products for the citrus market – a practice that is part of the company's preparation for the future and sustainability strategy.
The technical partnership will be conducted by a project team made up of representatives from both companies, who will define which projects will be picked up and conducted.