Danish mother company Agrointelli of Robotti continues to expand its list of distributors across Europe.  Contracts were signed with Spektra Agri – Vantage Italia in Italy and with Vantage Polska in Poland.

"Spektra Agri – Vantage Italia" is a specialist company for precision farming and an Italian distributor of Trimble. The company is operating within precision agriculture, providing suitable technological solutions to overcome the challenges within the entire agricultural supply chain. As they say "precision farming is the only way to save the planet and one of the most important ways to convert agriculture to be more environmentally sustainable" and this is one of their drives to be best in what they do.
The company covers all aspects of precision agriculture across Italy and provides precision solutions to all kinds of farms, from large vegetable farmers to vineyards and more. In addition to Trimble, they are distributors of brands like: Müller Elektronik, Precision Planting and Wintex Agro.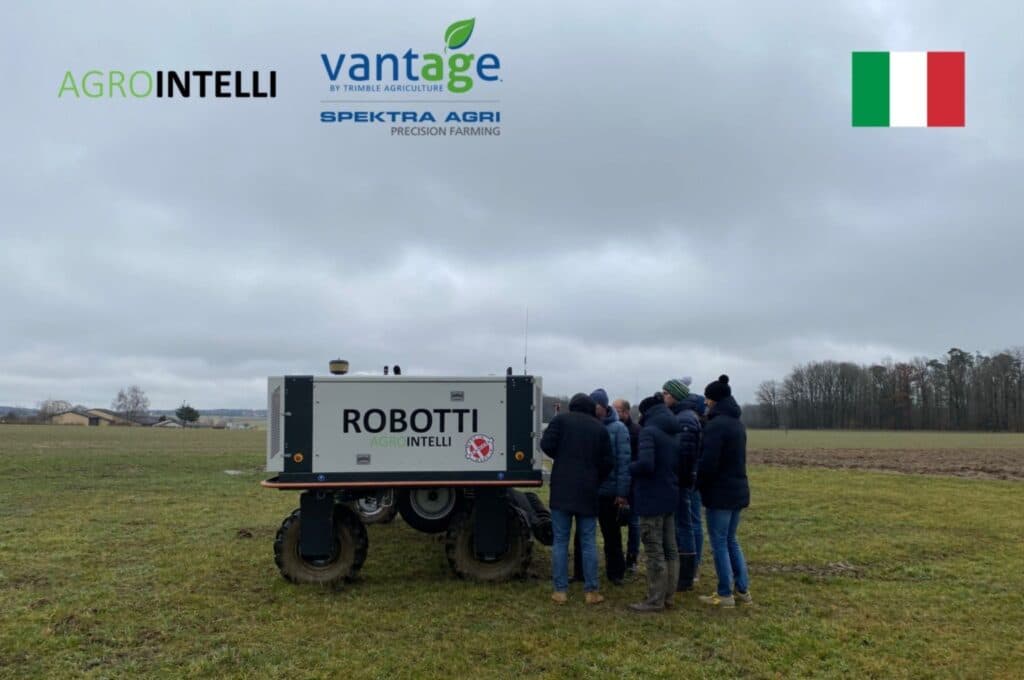 According to Spektra Agri – Vantage Italia, the main problem that the farmers are facing in Italy today, is lack of workforce in agriculture e.g. tractor drivers, operators. Italy grows hundreds of different crops. The most common ones like wheat, maize and soybeans, but also many specialized crops such as grapes, vegetables can benefit from automation. The structure of Italian fields is also a good fit for autonomous robots, starting from the big fields, difficult to cover. Population growth also creates an increasing need for intensive farming, increasing yields and here precision technologies play an important part.
Spektra Agri – Vantage Italia sees the most advanced farms as the first customers for Robotti in Italy. These farmers have been using Trimble technology already for years and they use it as much as they can.

Also to Poland
"Vantage Polska" will bring the Robotti field robot to the Polish customers. "We are passionate about what we do" say the new distributors and this makes a good match with Robotti.
The company PrecyzyjneRolnictwo.com (which means "Precision Farming") also is authorized distributor of Trimble in Poland. In 2018, PrecyzyjneRolnictwo was renamed to Vantage Polska.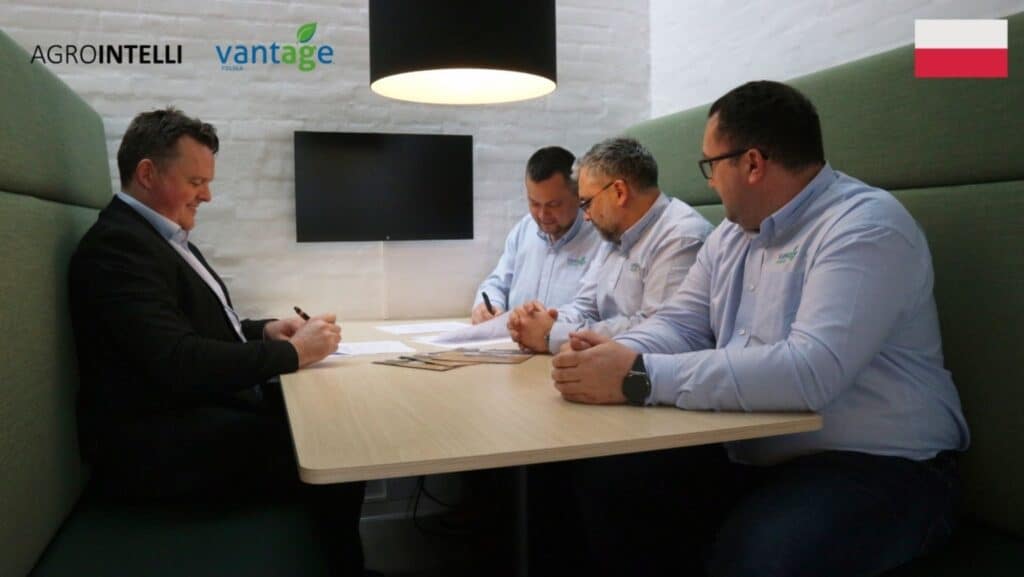 "Bringing Robotti to our portfolio is a natural step forward for Vantage Polska, completing our package of precision solutions for farming. Autonomy is already on the lawns, at homes, soon will be on the roads, and in our opinion, it should have been already existing for a while in fields" says one of the Managing Directors of Vantage Polska, Piotr Pawłowski.
Looking at the fact that a lot of chemicals have been eliminated in exchange for manual work and there is lack of working hands, they expect vegetable growers to be highly interested in Robotti. The robot can replace dozens of people manually hoeing the field. Another group of potential users are owners of farms with a high level of technology, already using precision solutions.