Nearly 360,000 total tractors and combines left dealer lots in 2021 in North America. U.S. and Canadian sales of tractors and combines finished 2021 with gains of more than ten percent in nearly every segment in both countries according to the latest data from the Association of Equipment Manufacturers (AEM).
U.S. total farm tractor sales gained 0.3 percent for the month of December compared to 2020, while U.S. self-propelled combine sales for the month saw a gain of 25.3 percent. Those gains contributed to a total gain for the year of 10.3 percent for tractors, and 24.7 percent for combine harvesters. For the year, the only segment in either the U.S. or Canada that gained less than ten percent was sub-40hp tractors in the U.S., growing 8.9 percent. The overall growth leader for tractors in the U.S. were 100+hp 2WD tractors, growing 24.1 percent, followed by articulated 4WD tractors, up 18.3 percent. A total of 317,897 tractors and 6,272 combine harvesters found new homes in the U.S. in 2021.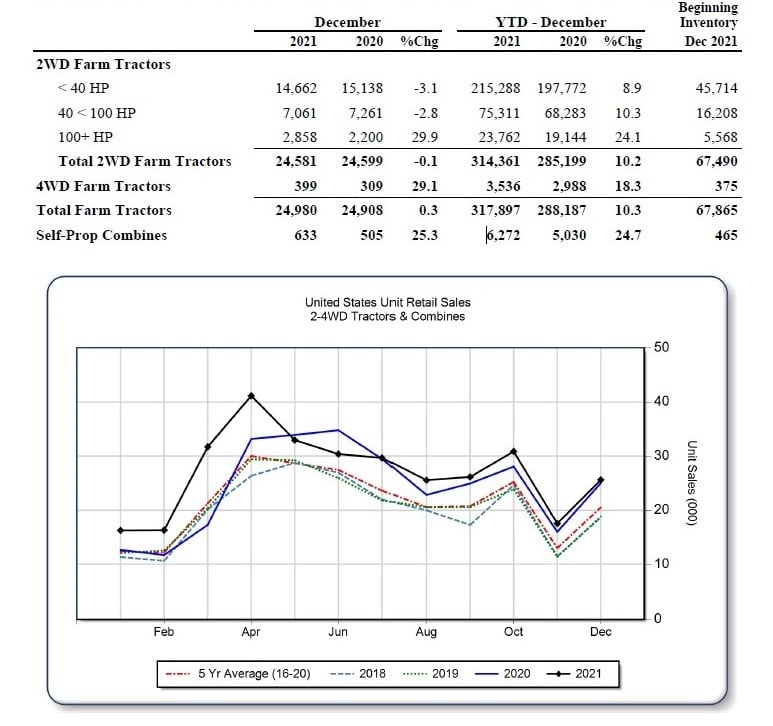 AEM United States tractor and combine report December 2021



In Canada, sales of tractors for the month of December grew 10.5 percent, while combines fell 17.6 percent year-over-year. However, total sales for 2021 were up 19.4 percent for tractors, and up 23.1 percent for combines. The slowest-selling segment in Canada, the 40-100hp 2WD range of tractors, grew an impressive 14.4 percent for the year, while the leading segment, 100+hp 2WD units grew 33.6 percent, followed closely by articulated 4WD units up 32.7 percent. A total of 33,463 tractors and 1,786 combine harvesters were sold in Canada in 2021.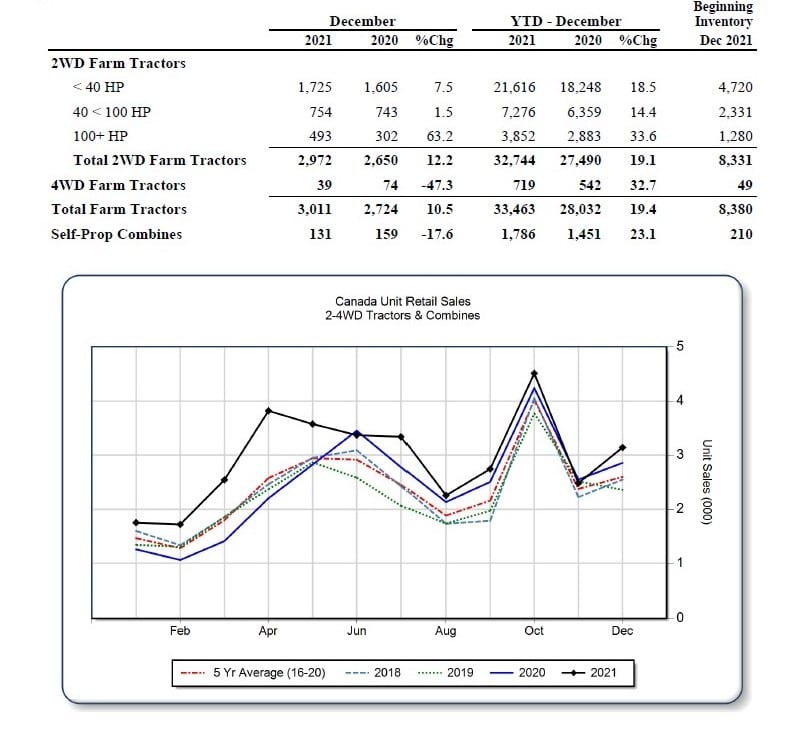 AEM Canada tractor and combine report December 2021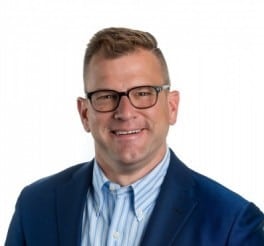 "Seeing gains in the double digits across North America year-over-year for both tractors and combines is great for equipment manufacturers," said Curt Blades, senior vice president, industry sectors & product leadership at AEM. "Sales gains over an already-successful 2020, came despite the supply chain issues and workforce challenges that made 2021 a challenging year for manufacturers. Our industry is working hard to navigate these supply chain challenges to deliver equipment and parts to farmers as they approach the 2022 growing season."
The full reports can be found in the Market Data section of the AEM website under Ag Tractor and Combine Reports.