Case IH has donated a JX75T tractor to the rural communities of Canda and Dala Dungue in Angola. The new tractor will help these local communities grow food more efficiently and be more sustainable in their farming practices.
In addition to the tractor donation, local Case IH dealer, Multiauto Angola LDA, provided a set of three implements, as well as delivering the necessary operation and daily maintenance training. Multiauto will support the machinery for the next three years with parts and scheduled maintenance.
The tractor and implements were handed over to the communities at a recent ceremony in Malanje Province, Angola, attended by more than 50 people including Governor Norberto Fernandes dos Santos Kwata Kwanawa and farmers from both Canda and Dala Dungue.
José Dias da Costa, General Manager of Multiauto, said the ceremony focused on the development of these local communities and the impact this kind of support may have on their future lives.
"The new machinery will assist the communities to increase productivity in their current crops as well as allow for diversification," he said.
"Currently the local diet is based on cassava, however this new equipment will allow them to grow other vegetables and fruits as well, which will improve the health and wellbeing of the community.
"In the medium to long term, the objective will be to grow enough food so they can sell the surplus in the market and generate additional revenue for the villages."
The tractor and implements will be used in the fields of each village, covering approximately 200 hectares in total.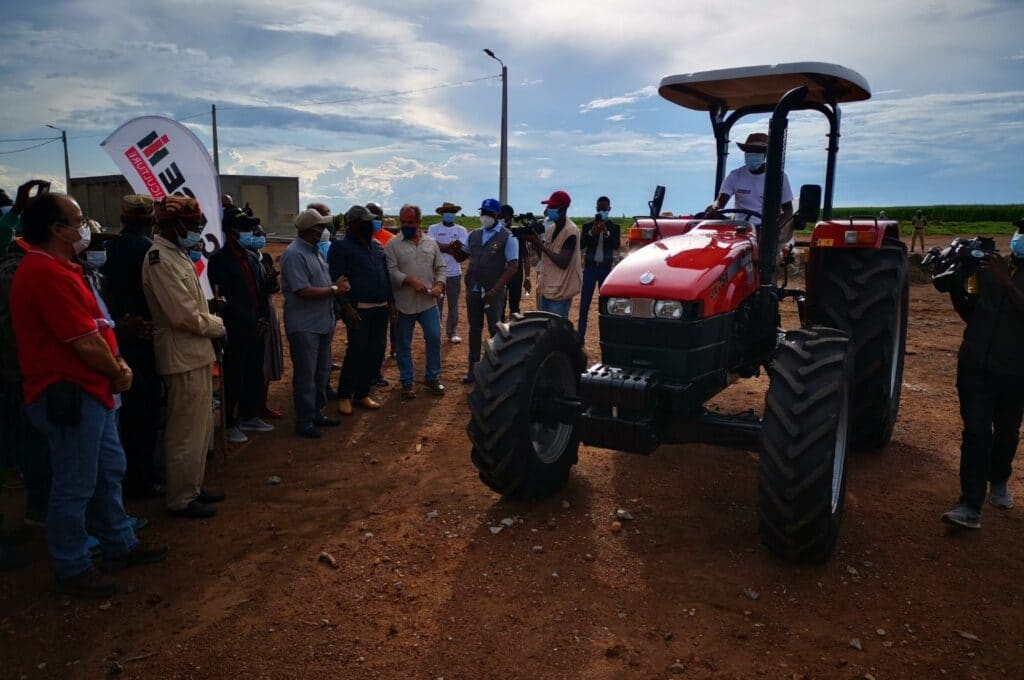 The Case IH tractor donation was part of the CNH Industrial Sustainability Program which promotes the social and economic development of local communities through a focus on eliminating hunger, improving health and well-being, and advancing overall quality of life.

Each initiative represents a step forward towards improving workforce skills across rural communities, while ensuring sustainable crop production, and improving food security. Improving food availability and security are main sustainability strategy goals for CNH Industrial, in line with the agenda of the United Nations.

The JX75T tractor is the largest model in Case IH's JXT range, with a rated engine power of 75 horsepower (55 kilowatts). The tractor is reliable, simple to operate, economic on fuel, and handles a multitude of farming implements with ease, making it perfect for a variety of small-scale farming operations.