Kubota Corporation and the Indian tractor manufacturer Escorts Limited have reached an agreement under which Kubota will increase its shareholding in Escorts.  
Escorts Ltd is a listed company that serves as a major tractor manufacturer in the Indian market under the Farmtrac brand name. India is reportedly the world's largest tractor market in terms of unit sales. Escorts also manufactures and distributes construction machinery, as well as other products.
In India, tractors are utilized year-round for carrying loads, in addition to usual agricultural work, thereby mainstream tractors are highly durable with limited functions and at reasonable prices (basic tractors).
With the aim of addressing market needs in India, Kubota has strengthened its partnership with Escorts, specialized in developing and manufacturing basic tractors, by establishing a joint venture manufacturing company in 2019 and through a direct equity investment into Escorts in 2020.
Kubota will now increase its shareholding in Escorts, based on expectations for the basic tractor market to expand in emerging countries including India. In addition, the management has also considered such investment as the best way for Kubota to utilize combined resources in an effective manner and further strengthen the partnership between the two companies.
After increasing its shareholding in Escorts, Kubota will provide quality and affordable basic tractors, by utilizing Escorts' know-how and Kubota's accumulated product development knowledge and capabilities to improve quality and productivity in the R&D, procurement and manufacturing functions. In the fields of distribution and service, Kubota will strive to effectively utilize both companies' distribution networks by offering a wide range of products offerings, ranging from high-performance tractors to basic tractors.
By positioning Escorts as a foundation for basic tractors in the future, Kubota will consider developing and manufacturing of basic combine harvesters and construction machinery targeting India and other emerging markets.
Future outlook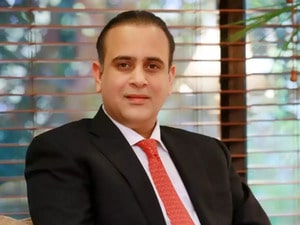 Subsequent to the completion of the transaction, Nikhil Nanda will continue serving as Escorts' Chairman and Managing Director, thereby he will work toward the growth of Escorts' business together with Kubota, pursuant to the shareholders' agreement between Kubota, Nikhil Nanda and other members of the founding family. In addition, after the completion of the transaction, Nikhil Nanda will be newly appointed to the position of Senior Managing Executive Officer and General Manager of Value-Innovative Farm and Industrial Machinery Strategy and Operations (a newly created position) of Kubota, thereby enabling him to play a role in promoting business expansion with respect to basic machinery including tractors. Also, Nikhil Nanda will be appointed as a Director of Kubota Holdings Europe B.V., a subsidiary which oversees the European machinery business.
Furthermore, subsequent to the completion of the transaction, subject to the completion of the procedures required under applicable laws and the satisfaction of any other conditions precedent, Kubota Agricultural Machinery India Private Ltd., Kubota and Escorts' joint sales subsidiary, and Escorts Kubota India Private Limited, Kubota and Escorts' joint manufacturing subsidiary, each as a merged company, are to be merged with and absorbed by Escorts, which will be the surviving company.