Apollo Tyres has added another six sizes to its Vredestein Traxion Optimall VF range, making the tyre available for tractors from 160 hp and above. The benefits of the Traxion Optimall series in terms of self-cleaning properties, grip, comfort and a long tyre life, are now also on offer in six more sizes.
The Vredestein Traxion Optimall VF 750/70R44 specifically suits the premium tractor segment (300-420 hp) like Fendt 900, Claas 900, John Deere 7R + 8R series.
The outer diameter of 2.20 meters, provides advantages in traction and footprint length compared to 2.15 meters tyres as 710/75R42 and 900/60R42. The incorporation of Vredestein Traxion Optimall VF technologies means the tyre can be used at a very low tyre pressure to ensure soil preservation and good traction properties. Furthermore, the combination of a 44" rim size with Vredestein F+ technology ensures stability, making the tyre suitable during transport activities at high speeds.
The widest tyre combination for tractors from 160 hp to 250 hp, is the VF 900/50R42 with the VF 710/55R30. There is a growing demand for these VF tyres, especially from (arable) farmers who care about their soil.
Vredestein offers the Traxion Optimall VF in this size combination, when a low inflation pressure is required. Together with an extra high load capacity, these are benefits for arable farming work, like seeding, to activities for large farmers and contractors working on grassland, like slurry injecting.
The Traxion Optimall VF has more rubber in the centre of the tread in the driving direction, providing continuous road contact and good driving comfort. The F+ technology also keeps the tyre stable at low pressure during transport activities at high speed. Traxion Optimall tyres benefit from a long lifespan, thanks to the large contact area on the road and chosen rubber compound.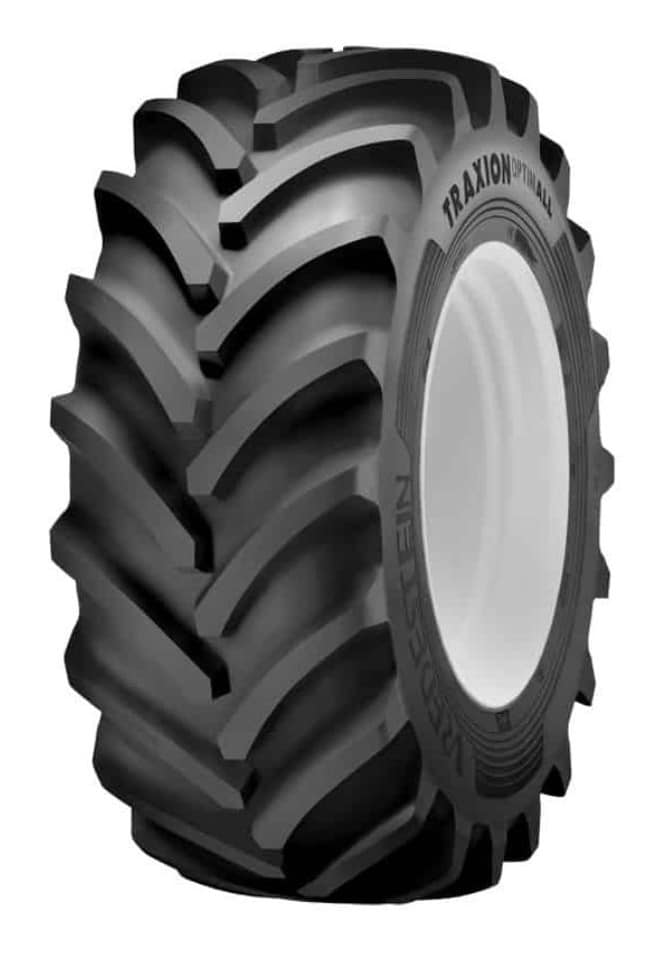 Available sizes:

VF 540/65R28 NRO 154 D
VF 710/55R30 NRO 165 D
VF 650/60R38 NRO 170 D
VF 650/65R38 NRO 169 D
VF 900/50R42 NRO 180 D
VF 750/70R44 186 D