Tillage and seeding specialist Väderstad expands the facility of its Väderstad Components division in Överum, Sweden. Due to a continued increased demand for genuine parts, a third disc production line will be built.
Väderstad Components is part of the global Väderstad Group, producing wear parts like points, discs and rollers, as well as accessories for all products. To achieve the highest possible quality in Väderstad's Genuine Parts facility in Överum, houses a materials technology lab, headed by metallurgist and materials scientist Anders Petersson.
The Genuine Parts division has gained an increased reputation among farmers all over the world, providing the best possible match to their Väderstad machines and delivering performance and durability. This has led to an increased demand for genuine parts, a development that Väderstad expects to go on for the foreseeable future.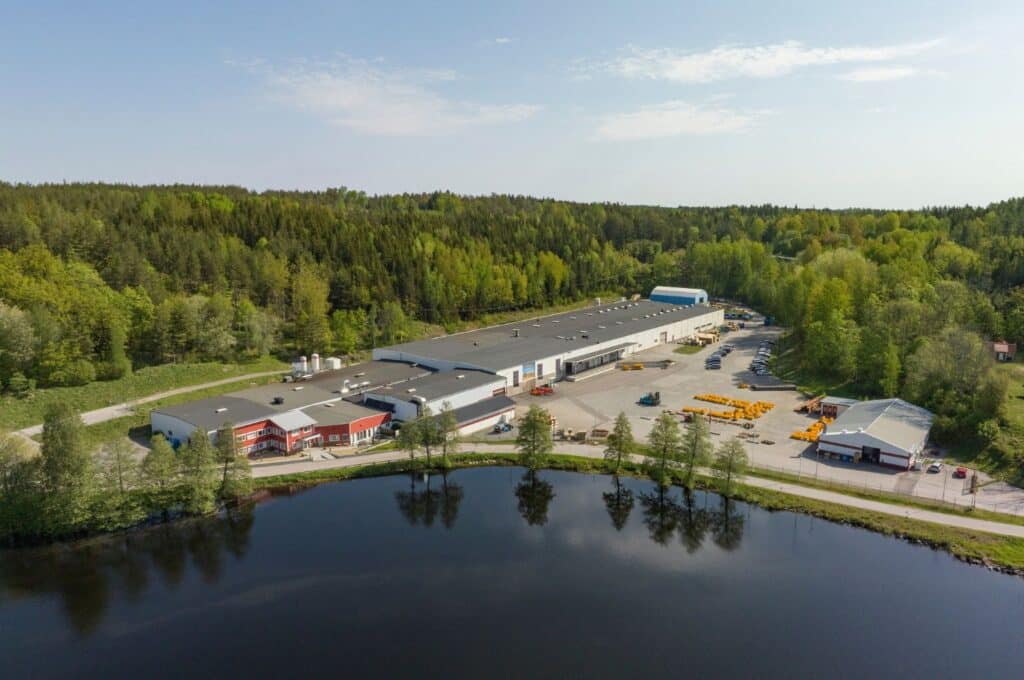 "Our estimations for the coming five years show an average growth of 8 percent per year for our Genuine Parts business. To handle this and continue to deliver high-quality wear parts to farmers all over the world, we are now expanding our factory in Överum with a third disc production line", says Dan Somlin, CEO for Väderstad Components.
The new disc line will also provide additional capacity for future genuine parts. The last couple of years Väderstad has made some major investments expanding its product portfolio, which also will have an effect for the components division.
"We have made some major investments in the last couple of years, products that we expect a lot from in the coming years. Last year we acquired the inter-row cultivators from the Danish company Thyregod. From the summer of 2024, our new inter-row cultivators will be fully integrated into the Väderstad brand, which also means that we will produce wear parts and spare parts for the machines", says Henrik Gilstring, CEO of Väderstad Group.
In total, with this new disc production line, Väderstad Components will house eight production lines at its facility in Överum. The new disc production line at Väderstad Components will be ready for use in 2025.