The Einböck Chopstar-Verso row-crop cultivator is available with an additional tool. The hoeing element can be used from beets to soybeans or other crops, with a row distance of 45 cm (18"). It can easily be adapted to three grain rows with a row distance of 15 cm (6") each. This flexibility is thanks to special ultra-flat sweeps mounted in the center of the hoeing element.

This new option makes the Chopstar row-crop cultivator more flexible, faster and more adaptable for every need. The welded ultra-flat sweeps for grain and the cutting discs with the following angle knives in beets, guarantee maximum precision.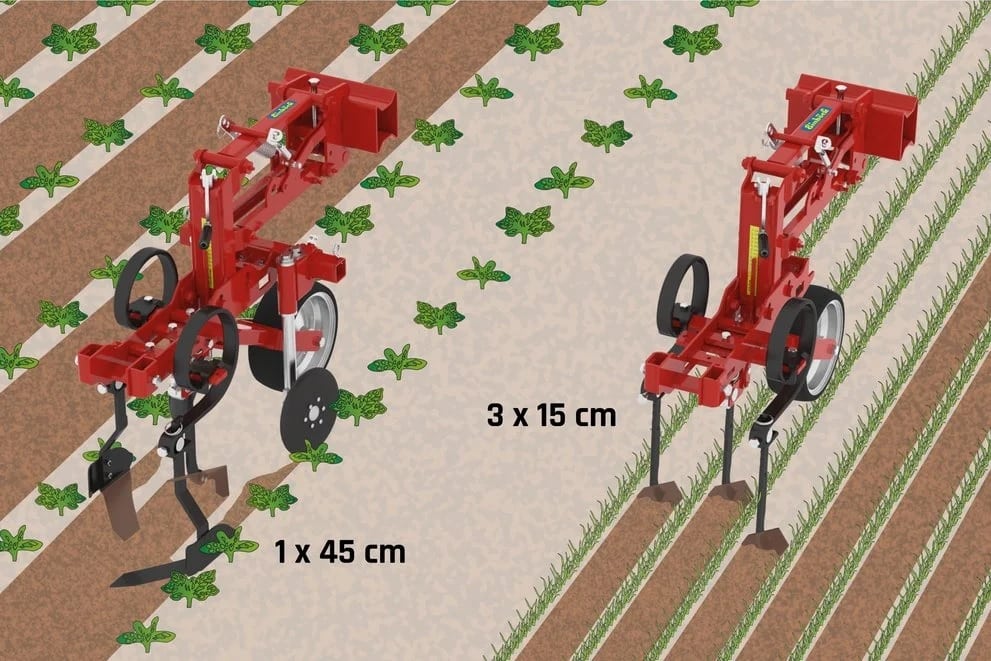 Thanks to the modern camera & amp shifting technology, the new tool enables a speed (up to 12 km/h) and precision work with the narrowest area down to 1 cm (0,40"). The individual hoeing sweeps are mounted in a line and close to the tractor, which allows for a more comfortable and precise work in curves or on slopes.
The flexibility regarding row distances, the various equipment options and the fast adaptation to plant size and type make the Chopstar-Verso an all-rounder in the field of hoeing technology.