Väderstad, specialist in tillage and seeding technology from Sweden, acquires parts of the Danish company Thyregod. Through this, a full product range of inter-row cultivators will be added to the current Väderstad product portfolio.

Thyregod A/S is a Danish agricultural brand with roots that go back to 1918. For more than 25 years, Thyregod has worked to develop, produce and sell inter-row cultivators.
The acquisition includes all intellectual property rights to Thyregod's inter-row cultivator product area: the TRV range including the Swingking. The spring of 2023 will be a transition period and Väderstad will take over the responsibility for the inter-row cultivator business June 1st.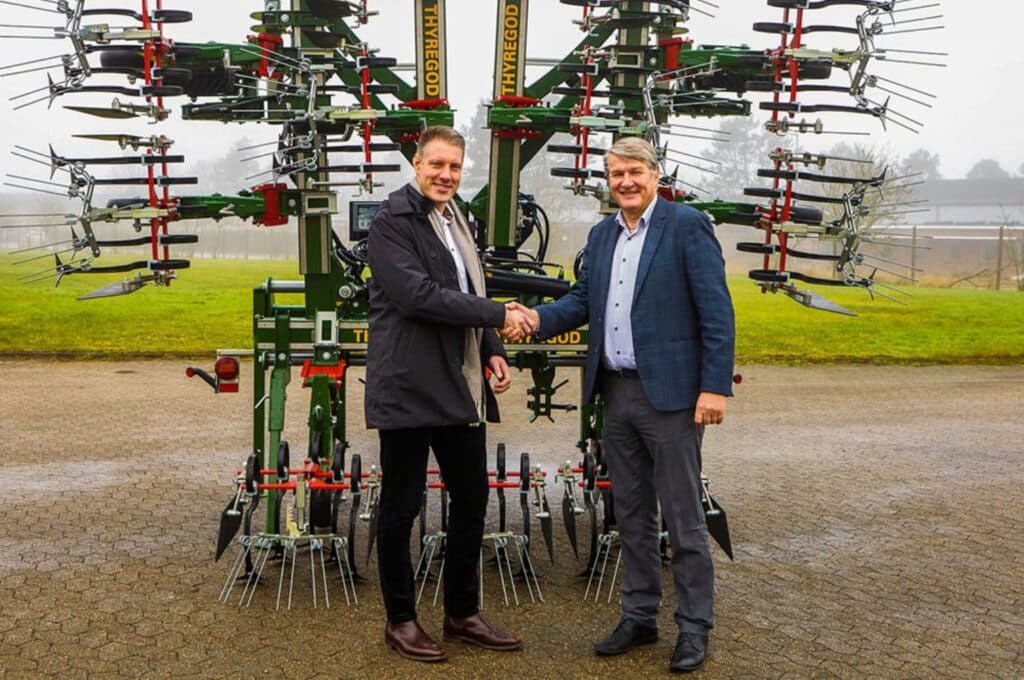 "This is a very good business opportunity. Thyregod's inter-row cultivators are a perfect match to our current portfolio of Tempo planters and to our new technologies for seeding within the Proceed concept and for future sustainable and efficient farming. By doing this acquisition we significantly shorten our time to market within this segment. By leveraging our extensive and well-established network of dealers and importers, we will soon be able to offer these capable machines to many new and existing customers in our various markets. We see potential for a very positive development with this new product segment", says Henrik Gilstring, CEO of Väderstad Group.
Väderstad has always taken pride in our history of developing products with a purpose that has high standards regarding quality, efficiency, user friendliness and agronomy. The TRV product line matches perfectly with these standards.
During the years the Thyregod TRV technology has been optimized to the last detail, with a patented section lift, countless adjustment options and the world's first camera-controlled inter-row cultivator with individual frames that are each controlled by a camera.
The TRV Swingking has a unique frame solution that enables to hold two frames into one main frame, this way the efficiency increases and saves a pass for the farmer. Another strength is the high main frame together with a patented solution for lifting the row units, this is a way of avoiding doing damage to plants while also increasing the time frame for the cultivation pass.
"We have seen a big need to add inter-row crop cultivators to our product range, by speaking to our Tempo farmers and looking into the future we see a shift to more mechanical solutions for weed control. As there is usually a challenge to match an inter-row cultivator to a seeding machine, Väderstad can now offer farmers a complete solution. By adding an inter-row cultivator, we also optimize our future Proceed concept, which can be used in cereals", says Wolfram Hastolz, Director Tillage Product Management at Väderstad.
For the initial part of the takeover, the inter-row cultivators will be sold under the Thyregod brand, and they will be manufactured in Thyregod's production facilities in Denmark. From June 2024, they will carry the Väderstad brand, more details about this will be announced prior to Agritechnica 2023.