With the RL2 transmission, Zuidberg introduces an innovation in the front PTO area. A unique feature of the RL2 is its clutch, which is positioned on the input shaft instead of the output shaft. This guarantees a vibration-free and maximum power transfer without the need for a damper.
The outer dimensions of the RL2 are very compact in relation to the power transfer. As a result, the transmission can be built into almost any chassis. Furthermore, the RL2 guarantees high efficiency, low noise level, long service life and maximum ease of use.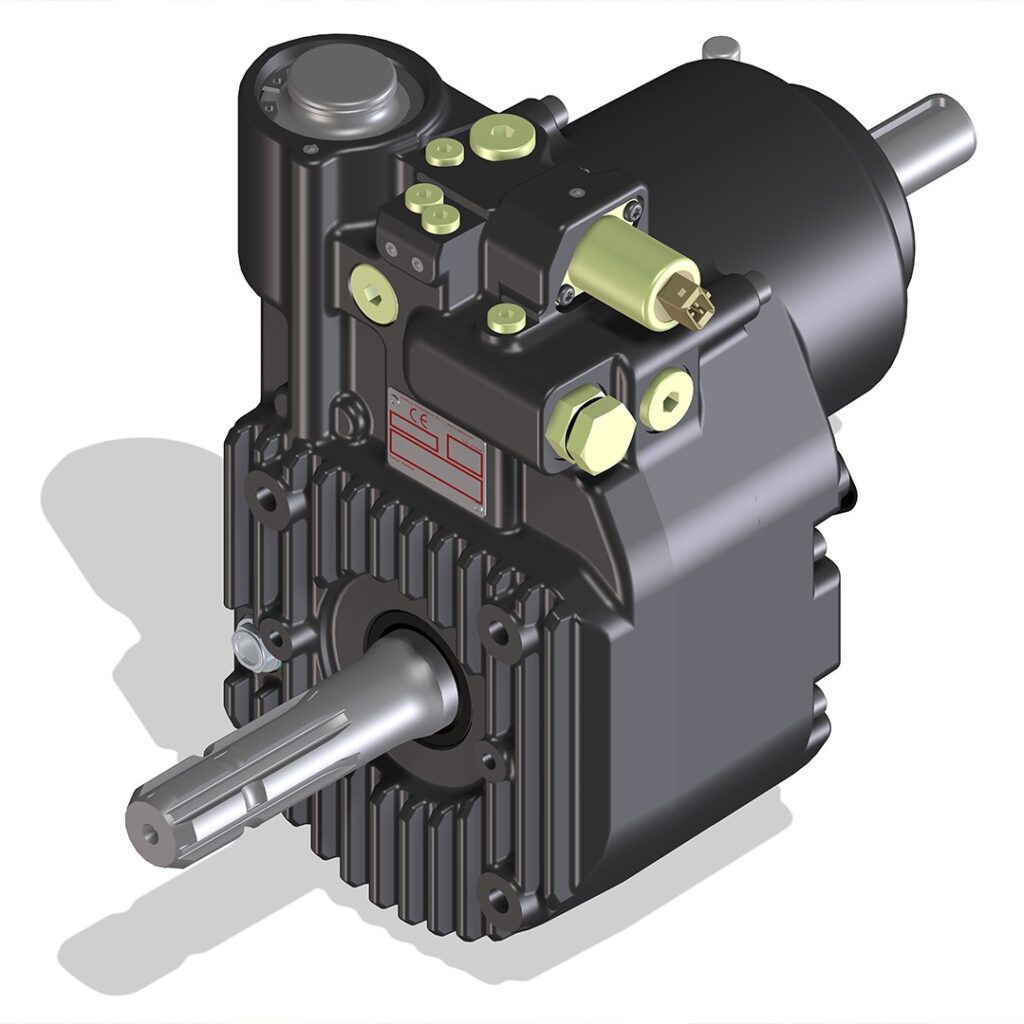 The 'RL2' transmission is a typical Zuidberg innovation in PTO technology. It combines a compact design of the transmission with high-tech solutions that guarantee efficiency, long service life and maximum ease of use. The transferable power of the RL2 is in line with the tractor's engine performance.
Due to its compact design, the PTO fits directly into the factory fitted front linkage and the tractor without any modifications. Additional adjustments are not necessary after installation. With the engine switched off, the PTO shaft can be rotated 360°. The PTO shaft of an implement can be connected quickly and conveniently. It fits within the warranty conditions of the tractor supplier and MOT inspection.
Currently the RL2 is available for New Holland T5, Case IH Vestrum and Steyr Expert with factory fitted front linkage.