Aleix Espargaró, riding for the Aprilia Racing motorbike team at the Argentinian Grand Prix, hits key milestone with his first win in the competition.
Case IH is celebrating the victory of Aprilia Racing´s rider, Aleix Espargaró, at the Grand Prix of Argentina held at the Termas de Río Hondo International Circuit. It was his and his team's first ever win in the competition. He had already achieved pole position for the race start.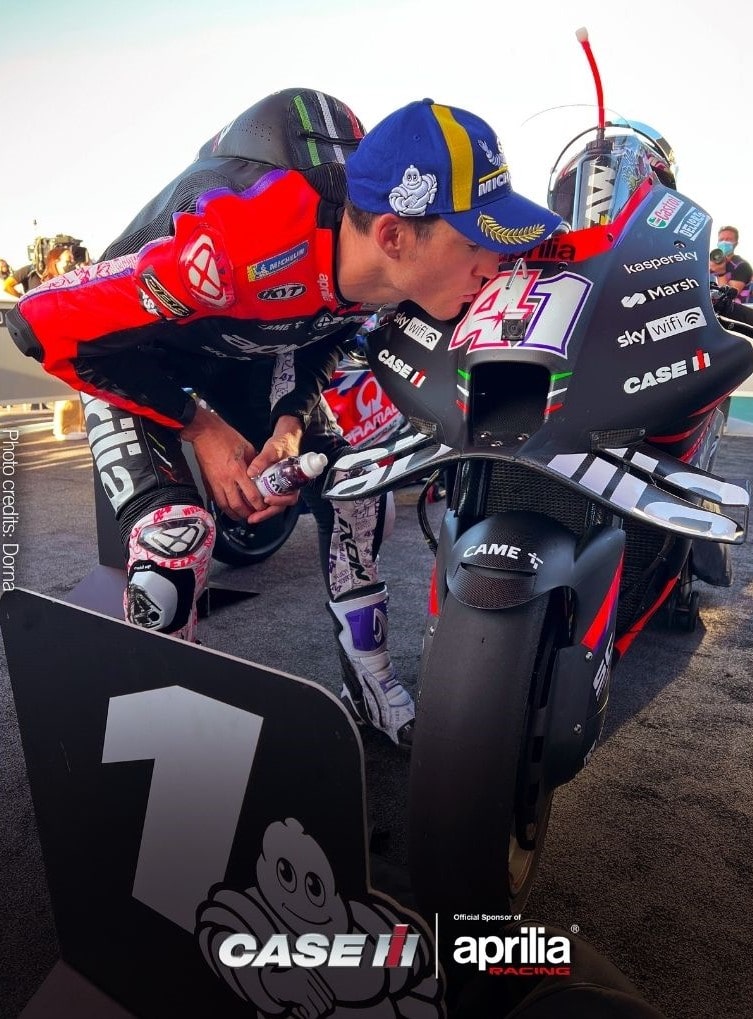 Case IH, a brand of CNH Industrial, is supporting the Aprilia Racing team throughout the 2022 MotoGP season, combining the innovation, state-of-the-art technology and high performance that distinguish both brands.
The Spanish rider's win, in his 200th Grand Prix, propels him into the lead of the overall MotoGP competition after three races.
"It's so great to see our new partner Aprilia Racing taking their very first victory in MotoGP this weekend at the Grand Prix of Argentina," says Mirco Romangnoli, Vice President of Case IH and Steyr Europe. "Congratulations to Aleix, who rode a great race and had to fight all the way to the last lap – and now leads the Championship! That kind of determination is something we know all about in agriculture! Aprilia took time to craft a winning motorbike, just as farmers know that they need to prepare the ground before they plant and then harvest their success".

The excitement continues over the 8th – 10th of April, at the Circuit of the Americas in the Texas capital, Austin.